No words can lessen the pain of losing loved ones unless God Himself can somehow comfort you. These Bible Verses For Death Of Loved One Helped me overcome a tragic event; I am sure it will do the same to you.
Birth and Death are two uncertain events of life, Yet there are significant differences in human emotions. Birth brings a smile to the face and joy to the heart.
On the other hand, Death rips us apart when someone close leaves us forever. Believe me, the departure of a family member pushed me to search for the meaning of life and Death.
In other words, I shifted my attention from pain to search God and ask Him why such horrible things happen in anybody's life. Today, I can only say, every painful event is a lesson for the closest living one.
Here are some of the most comforting Bible Verses For Death Of Loved One that can provide you peace in your spirit.
Also Read: 8 Soulful Bible Verses About Life in Heaven 
Bible Verse for Unexpected Death
1 Corinthians 15:21-22 "For since Death came through a man, the resurrection of the dead comes also through a man. For as in Adam all die, so in Christ all will be made alive."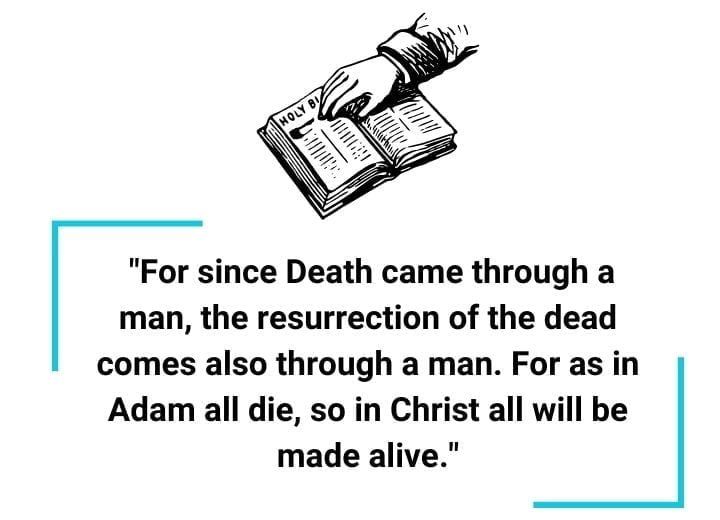 The truth is life is all about playing a game and performing at your best. Nothing will last forever, no person, nothing, and no event, so it will be a wise step if you can learn to detach yourself.
The only truth is God who was, is, and will be there for you will the end. Those who follow God's teaching remember Him and give all the glory of their Life to Him; He protects them from suffering.
Reading other scriptures and studying these Bible Verses For Death Of Loved One taught me that Death is a silent message from God. In other words, It's a message from God saying, "Don't Worry Love, I will be there for you, Forever."
Joshua 1:9 "Do not be discouraged, for the Lord your God will be with you wherever you go."
Comforting Bible Verses For The Death of A Loved One
John 11:25-26 "I am the resurrection and the life. The one who believes in me will live, even though they die; and whoever lives by believing in me will never die. Do you believe this?"
God constantly reminds us that only flesh and body die, no spirit dies, and never cry for those who left this body in this life. If you can believe in God's words, you will learn pain results from resistance to accepting the truth.
I know it's hard to read Bible Verses For Death Of Loved One and feel better instantly. However, God is so kind that even if you never thought about Him, He will take care of you and give you the strength to accept the truth.
By studying Bible and scripture, I learned that never cry for the departed soul as they can feel your pain and not rest in peace. The best way to overcome your loss is to pray to God for their happiness and peace; in Giving You receive.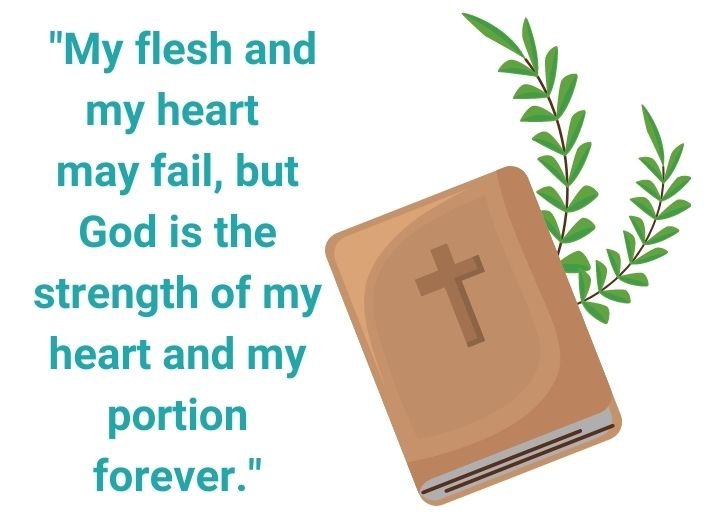 Psalm 73:26 "My flesh and my heart may fail, but God is the strength of my heart and my portion forever."
Also Read: 7+ Miracle Prayer for Strength and Healing For A Friend And Family
Bible Verses About Remembrance of Loved Ones
1 Thessalonians 4:17-18 "After that, we who are still alive and are left will be caught up together with them in the clouds to meet the Lord in the air. And so we will be with the Lord forever. Therefore encourage one another with these words."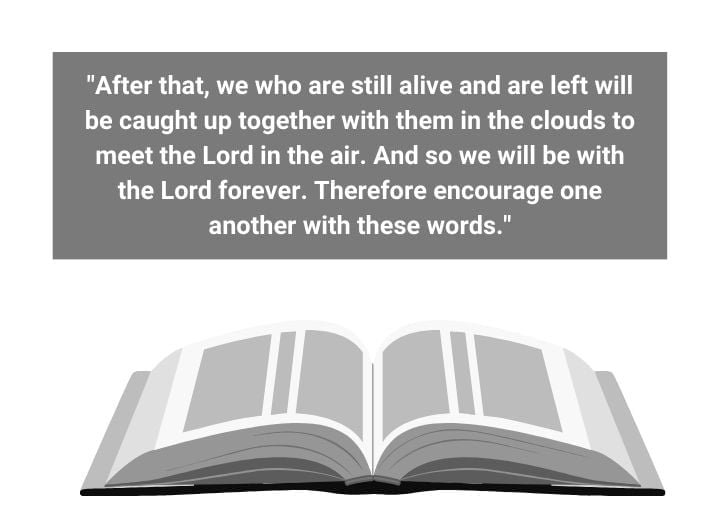 Those who left us remember that they are in a better place, and it's we who are missing them and crying for their presence. As we all know, God works in his mysterious way; He will comfort us in His way.
Hope is one of the most crucial things you must never lose, no matter what. It can take all of your pain away; It can Guide you to turn your pain into a mission.
Those who are gone, let them be at peace by being peaceful and happy by being happy. Remember those moments when you had a good time together and left an impression on each other's hearts.
Goodness is Godliness, So while remembering departed souls, Let God's presence comfort you in His silent way. In addition, reading some comforting Bible Verses For Death Of Loved One will be a wise step.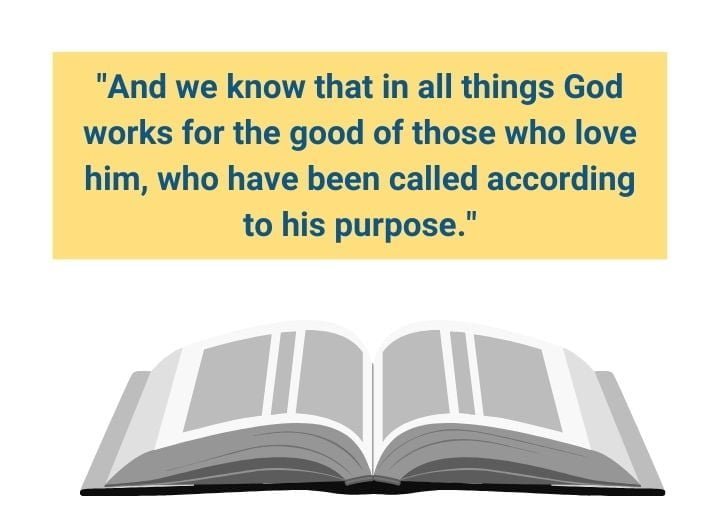 Romans 8:28 "And we know that in all things God works for the good of those who love him, who have been called according to his purpose."
Bible Verse For The Unexpected Death of A Child
John 3:16 "For God so loved the world that he gave his only son so that everyone who believes in him may not perish but have eternal life."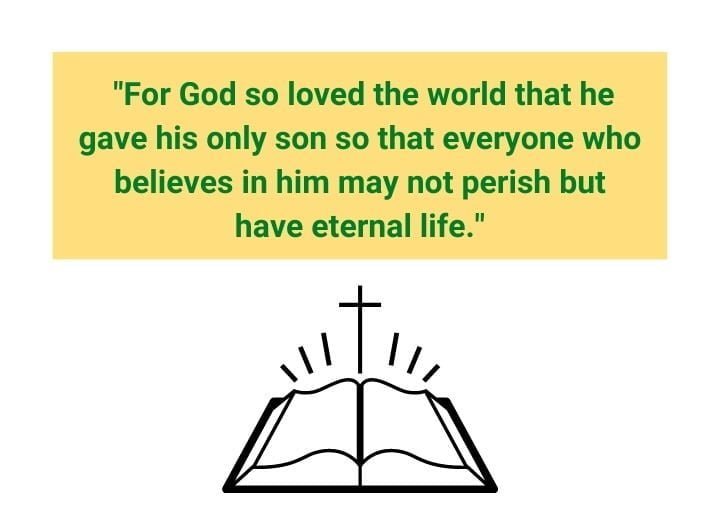 No comforting words can take the pain you are experiencing right now, but prayers can do miracles. Remember, your child was God's child before, and God took him away means He needs Them more than you.
If you believe in God and have faith in his holiness, He will comfort you in most unexpected ways. No matter how lost or helpless you might be feeling; He will turn everything unexpectedly.
Reading these Bible Verses For Death Of Loved One occasionally comforts me and reminds me that He is there and will comfort me when I am in pain of losing someone. This feeling pushes me closer to God, which I feel is comforting.
Psalm 48:14 "For this God is our God forever and ever: he will be our guide even unto death."
Also Read: 7 + Inspiring Bible Verses About Faith and Trust in God
Final Words: My prayers for those grieving and expecting healing and comforting Hugs. Believe me; God is always around you expecting you could feel His presence.
All you need to do is pray for the peace of the departed soul and ask God to love and comfort you. Sometimes, He expects us to ask for what we truly want in our hearts.
Share the articles on your social media and let it reach to those who need them. Let's keep those in our prayers who are in pain and grieving. Our prayers surely will reach and comfort them.
Bookmark this page for more articles like "Bible Verses For Death Of Loved One" for instant access in the future.
Stay Healthy, Stay Blessed