Everyone is going through some pain, this is the reason we say, keep praying for others, who don't even do good to you. In this article I will share some Catholic Prayer for Healing to those who are suffering from pain.
Prayer has the power that can heal a sick or hurting person. There are people around the world, who can't express but suffer in their heart. Saying a prayer in the morning or evening while your regular time for those hurting people can do miracles.
Sending someone good vibes, especially to those who are unknown to you, is the greatest cause one can do. You not only develop your faith in God but gain power to heal suffering hearts.
Catholic Prayer for Healing After Surgery
"Father in heaven, I pray to you to give strength to the person who needs to heal faster. Take away all of their Pain Lord, let their body heal faster and mind feel better under your healing energy. Amen."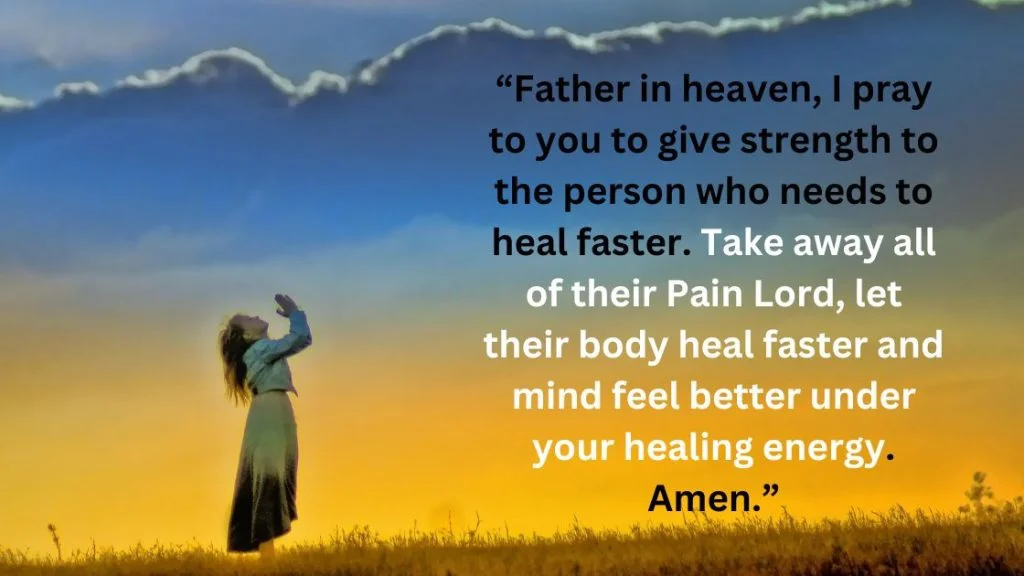 Going through physical pain is not only hurtful but sometimes steals hope of getting better soon. After my recent encounter with a surgery, I can confirm to you that prayers and healing vibes are more powerful than any medicine.
If you, someone close to you, or your friend is not healing fast or requires extra prayer to feel better, here is a Catholic Prayer for Healing for them. I will ask you to take out a few minutes and send them some healing vibes with the sense of humanity.
"Heavenly Father, the greatest healer from heaven, Today I pray for the one who is really in need of your loving and healing Vibes. Let them feel your lovely hand upon them and feel better instantly. Amen."
Also Read: 7+ Short Prayer For The Sick Family Member
Catholic Prayer for Healing of Cancer
"Lord God, My only source of Healing, I pray for those who are in pain because cancer cells, guide them to think positive and increase their faith in you. I pray you will provide them strength and hope for a future that they deserve to have. Amen."
I don't know how much other people understand the pain of cancer, but losing my brother made me think about my role in this world. They lose hope while suffering from mind wrecking pain which makes me feel helpless.
One simple prayer can help definitely make God shower His healing energy upon those who are going through this painful disease. Here is a Catholic Prayer for Healing those who need to heal themselves, stay strong and come back to life again.
"Heavenly Father, The loving God to all of us, please shower your healing energy upon those who are suffering from cancer. Protect them Lord, guide them to think positive, believe in your light and heal them faster than they think. Amen."
Also Read: Powerful Scriptures for Mental Health Healing
Final Words: Using one simple or Catholic Prayer for Healing can make a huge difference to those who are weak. If you feel the same, kindly add one short prayer for those who are not your friends, family and unknown to you.
It's the greatest and noble cause a healer or spiritual person can do to the world. Share this article on your social media platform and ask others to do the same. Also Bookmark this page for more articles like "Catholic Prayer for Healing" for instant access in the future.
Stay Healthy, Stay Blessed