Planning to give someone a precious or semi precious gem on their wedding? Or, Newly Engaged and planning to surprise your Love with a healing crystal? This article will share the most powerful healing crystals for wedding gift, giving you choices to select the best one.
It's no secret that healing crystals and precious gems have some power that can change a person's entire lifestyle. Although, knowing about the right for the right purpose is crucial.
Wedding is a special occasion of life and not to mention, it should be supremely special for both of the individuals. Most Importantly, one must make the other one realize
that "You are precious to me".
What can be a better way to express this than gifting jewelry made of precious gemstone or healing crystals.
Here are some of the best healing crystals for wedding gifts you can give either during the wedding ceremony or after the wedding.
Best Crystals for Wedding Gift
1- Rose Quartz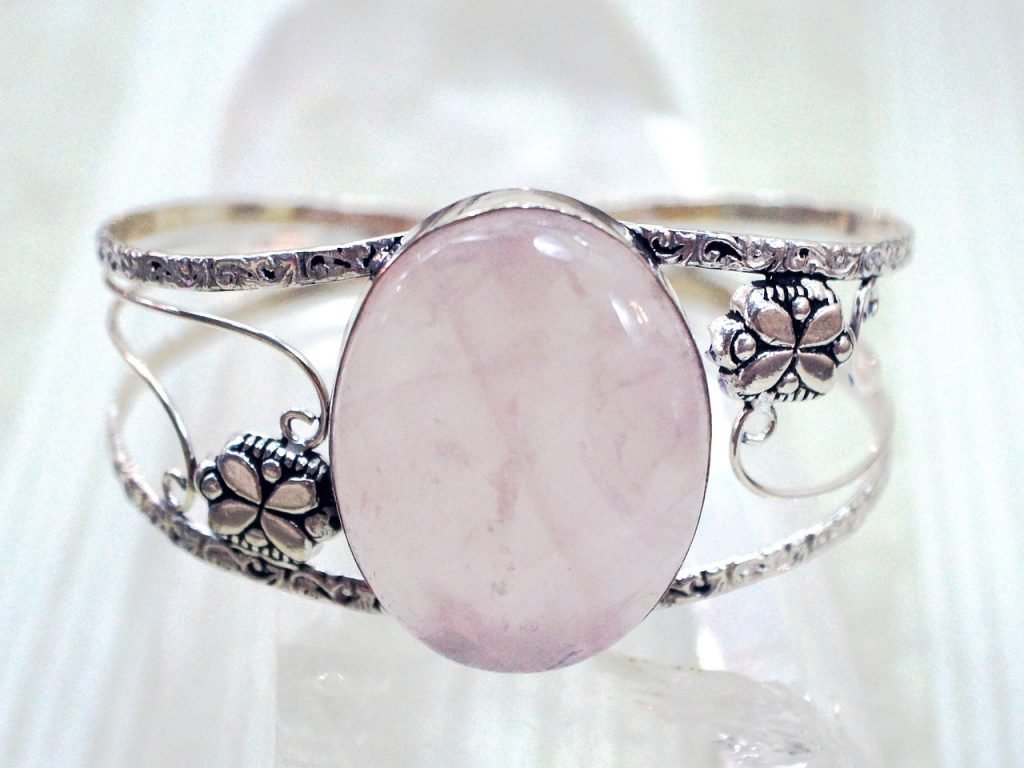 Rose quartz does not need any description for healing and relationship properties. The color of this crystal itself says a lot that when it comes to Love, this gem is one of the most effective crystals available in the market.
Easily available this magical crystal will ensure that your love for each other stays fresh and romantic for the coming days. When searching for the best crystals for a wedding gift, consider Rose quartz on your top of the list.
Rose quartz is one of the beautiful looking, effective, and less price crystals that everyone can afford. Gifting a bracelet, ring or necklace made of Rose Quartz will add extra beauty to your loved ones outfit.
In addition, having a rose quartz tumble in your pocket also attracts more love, care and healing to you. Therefore you may add some of the raw or tumble in your bedroom to invite more love and add extra beauty to your bedroom.
2- Emerald
Emerald is one of my favorite gemstones which have been adding beauty to my personality since I was introduced to gemstones. This Green color gemstone is one of the calming and guiding stones you may give your loved one to stay calm and inspire.
No doubt that Love relationship is the most needed, and calming relationship one expects to have in their life. Marriage is one of the occasions when you can make your life partner feel your love and care and romance.
When looking for the most effective and healing crystals for wedding gift, do not forget to consider Emerald. Emerald is a precious gemstone and not easily available in the market.
This green gem can bring a lot of surprising benefits to your loved one's mental and emotional health. Not to mention, the best way to treat your life partner well is to care about their mental and emotional health.
Therefore, make sure to buy Emerald from a genuine and lab tested product in order to have its all the benefits. Unfortunately, there are frauds available in the crystal market so buy it from genuine and tested Emerald for your life partner.
3- Diamond

Diamond is one of the most expensive, effective and beautiful Gemstones everyone secretly desires to have on their body. The variety available in the diamond gives you the option to select the favorite color of your partner.
If you are looking for the best Gemstones or crystals for a wedding gift, Keep diamonds on top of your list. The most important requirement for this choice is your budget, if you can afford, undoubtedly. Go for diamonds.
Diamond is a calming, expensive and most popular Gemstone for its healing and other properties. Girting this Gem, I can assure, on your wedding day or during the wedding ceremony will make your partner fall for you even more deeply.
Therefore if you want to make your partner understand their value in your life, surprise them with a Diamond ring and see their reaction. Diamond will double the happiness of your special day.
Also Read: Meaning, Uses and Natural Aquamarine Healing Properties
4- Red Jasper
Red jasper is a stone of strength, courage and balance. Gifting your partner this gem directly indicates your desire to have a healthy, long lasting and balanced life ahead. It will strengthen your relationship and add extra care, love and concern for you.
I added Red Jasper in the list of crystals for wedding gift because I believe marriage requires extra strength and balance in order to keep warmth in the hearts of both of the partner.
Therefore If you desire to remain as new as you are now in your partner's heart, let this gem stay upon your partner's skin. You may make the right size into your choice of metal and gift it as a pendant, ring or bracelet on your wedding day or night.
Red is the color of warmth and every couple requires a little extra warmth for each other for lifetime, so this will help fulfill your requirements.
5- Citrine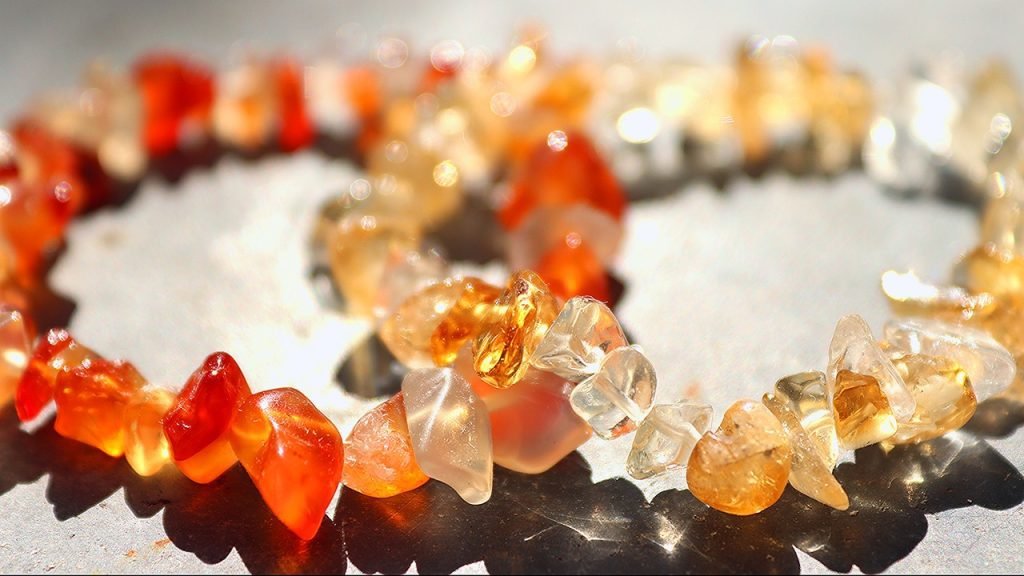 Citrine is popularly known as money crystal, However, its color of courage and strength as well. When you decide to share your life with someone, you both require a lot of strength as you start sharing your vital energy to have a healthy relationship.
Now to mention, money too plays a role in having a great relationship as it fulfills your basic needs. Therefore Gifting A beautiful oval, square or your choice of shape can be a great choice for inviting abundance and luxury into your life ahead.
In order to make your partner Lucky and fulfilling for the future, Citrine can be one of the best crystals for wedding gifts. Make a pendant or ring in Yellow Gold and add extra beauty on your partner on your special day which is wedding day.
Criterion also helps balancing your wealth and bring Good Luck and abundance to the wearer's life.
Also Read: Gray Quartz Crystal Meaning | Uses | And Benefits
6- Green Aventurine
Green aventurine is popularly known for providing comfort and encouraging honesty and trust. Marriage is one of the relationships that requires real loyalty and no drama or uncomfort with each other.
When entering a new life with someone you love, care and expect to be loyal with you for the rest of life. Often, marriages after a few years become dull and lose their excitement. In order to keep the excitement, having crystals around your body is a great way.
If you are looking for effective crystals for wedding gift or engagement gifts to better your relationship, Green Aventurine is your crystal.
Fina Words: In my opinion, Gifting the right gift on special occasions is one of the most romantic ways to express your love, care and concern for the future of your partnership.
Your wedding day is a life changing event for both of you so selecting the right healing crystals for wedding gift can be a surprising and filling choice for your partner.
I am confident that one of the shared lists in this article will catch your attention and meet your choice of desire for your partner.
If you liked this article and found it helpful, do share it on your social media or with someone who might need it and help them to give the right crystal.
Also, do not forget to bookmark this page for more informative articles such as "Crystals for Wedding Gift" for instant access in the future.
Stay Healthy, Stay Blessed