How can I make my life better for myself? It's one of the questions that had been haunting me in my early twenties. After reading a lot of books, I realized life is the best book that guides best. The Lifetips I learned organically, no book taught me in ten years.
If you are younger or older than me, Age is just a number, and carrying similar queries with you, stay with me. Everybody has got one life, and most of the population is just surviving.
Like you and me, some of us are trying to find meaning in life with the help of other people's experiences. If you are also searching for answers to the "What are some of the best life tips? You are reading the right article.
In this article of bigbraincoach, I will share 9 LifeTips I gathered in my twenties that helped me become somebody from Nobody. The Life tips that may remind you to live a better life by enhancing your skills and attitude.
Before w jump to the Tips you are looking for, allow me to share my perception about the meaning of Life tips.
What is LifeTips?
In order to life tips meaning you must accept that some life principles never change. Rest are according to individuals experience. If your experience is similar to someone, that advice may work for you.
For me, "Life Tips are the blend of experience and wisdom collected from years of living." I got to experience it, I thought about it deeply and then concluded.
This article will share the lifetips I have learned through a tough time and facing tough people. If you feel related, think about it and then follow.
So let's see What some of the best life tips you must never forget are.
Also Read: 10 Easy and Practical Self Betterment Tips That Will Transform You
What are some of the best life tips?
#1 Nothing Last Forever
If you are reading this article, I am assuming you are eager to upgrade your life. As I mentioned earlier, some life principles work better if we accept them without rejecting them.
The moment you are in right now will never come back because it's passing away. Whether you are in a good position or a bad situation, it's going to pass.
All you can do is, Imagine better than this moment and expect it to happen. That's how we create our life better, Isn't it? It's one of the crucial Lifetips I want you to fit in your subconscious.
#2 Accept That Nobody cares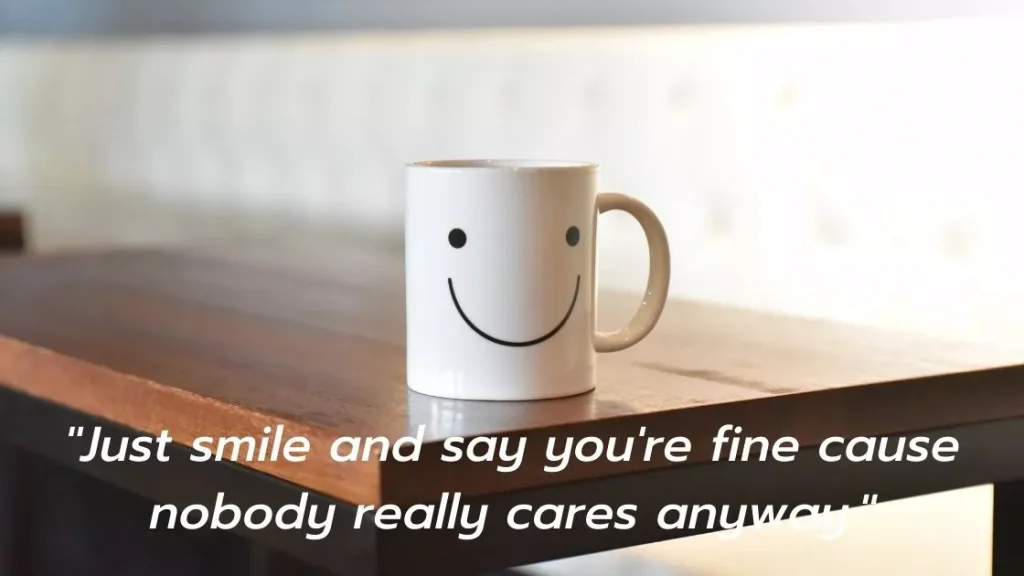 Most of the world is suffering because they think others think or care about them. I have seen people always blaming someone for their struggles.
I want to tell you one thing: if you fail, no one will ask you. However, If you are shinning, everyone will get attracted to you. So, If you want to shine and live a better, happy and satisfied life, stop caring what others think about you.
The moment you accept that you are an alone warrior, the Shakti within you gets awakened. It's one of the lifetips I learned after blaming others for my Pain.
#3 Accept, No One is Coming to Save you
Life is an adventure because it's full of ups and downs, So, every challenge is a part of that journey.
Is it easy to accept? NO, Not at all! However, one step towards acceptance will open a new door to you.
No matter in which situation you are stuck in, No that you, Alone, are enough to get out of it. Stop waiting for your savior; become your own savior.
The only Life Tip I found very hard to accept while experiencing Pain. After forceful acceptance, I understood the true meaning of it. It's one of the daily Lifetips everyone must carry with them.
Also Read: My Life Sucks: 7 Ways to Regain Control and Create Miracles
#4 Know That You Are More Than You Think
"What is the best piece of advice?" The question is one of the popular ones everyone is asking these days. I believe if you understand your actual value, you won't search for life tips.
The best piece of advice I give people is, "Explore their potential". The only way to know your true capability is to explore them, act on them and experience them.
Once you start doing this, life becomes a fantastic experiment; very few are working on it. So another Life Tips I would like to share is that right now, believe that you are far more than you know yourself.
#5 There is Always Hope
Often during hard days, no matter how strong we are, we feel lost and hopeless. Those dark days not only suck our positivity but also make us feel unworthy.
One of the wisest lifetips I have encountered during dark days was There is always, always hope. When you feel all the doors are closed, close your eyes, take a deep breath and just relax.
I believe, Dark days are the exams God put us into before upgrading our life. So, Relax and prepare yourself for a better and worthy living future.
#6 Take Care of Yourself Before Taking Care of Others
One of the most painful situations I always have witnessed is that the kindest person suffers the most. The reason I have noticed is that kind people care more about others than themselves.
One of the most critical life tips I give to everyone I meet is to put yourself first regarding care and love. Fill your glass; when it overflows, it will automatically fulfil the need of those needy around you.
Taking care of yourself or loving yourself isn't selfish instead, it's the most critical thing in the modern world. No one can fulfil the need you because everyone seems empty and looking forward to filling their glass.
#7 Loneliness is Not Painful, Being With Wrong Person Is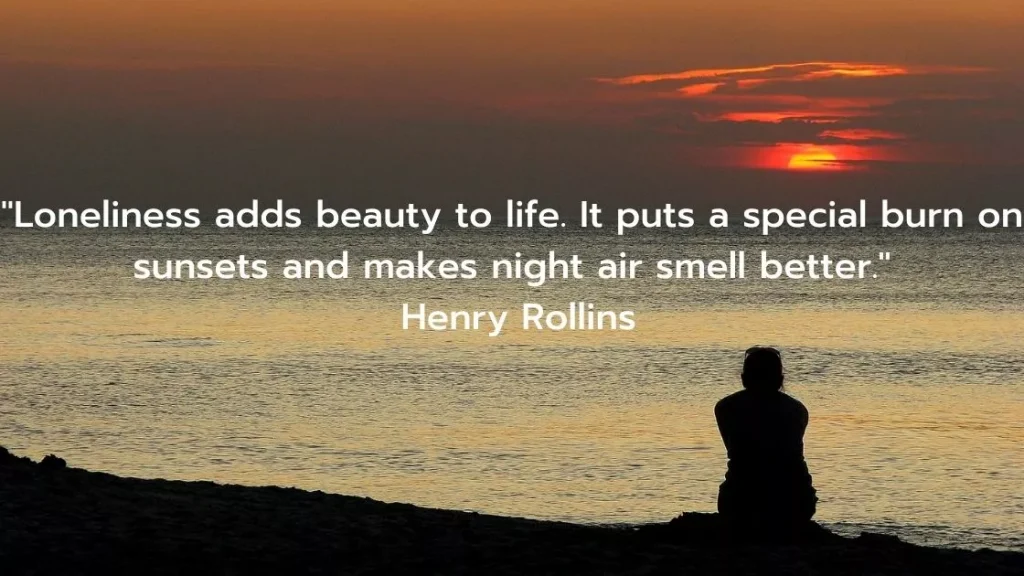 People are afraid of Loneliness, so using other people for their pleasure and time pass. Even growing social media uses are one proof that people just want to stay engaged somewhere.
It's one of the very important Lifetips you must know that alone time is absolute bliss. All you have to do is learn to spend quality time with yourself.
Once you learn how to do that, you won't look for people to stay engaged; your own company is enough. There are several benefits that loners secretly enjoy.
Those benefits you too can experience by learning to love and spend time with yourself.
Also Read: 9 Easiest & Effective Ways to Upgrade Yourself 
#8 Never Try to Impress Others, Be You
One of the reasons behind all the human suffering is that they have got disconnected to their core. The disconnection with self to impress others forces them to be someone who they are not.
The above reason, Loneliness, make them fear and try to adjust to the society they don't belong to. Let me remind you of my second lifetime, Nobody cares.
Therefore, Never try to be different to match someone else's standard. Instead, please create your own standard and let them decide either they want to be in your life or not!
#9 Time Never Stops for Anyone, so Keep Moving
One of the best life lessons I learnt that never live in the past or hold happening but let them go with time. Preserving the past is like stable water in the pond that stinks with time.
Unlike dirty water or sticky atmosphere is harmful to your health, painful past does the same. Allowing yourself to let your past be in the past will make you live in the presence of the future, which is key to happiness.
If someone asks me, "How do I live a smooth life?" I suggest they be in the present moment and create the future you deserve.
One of the best lifetips you will ever get to be in the now for a week and see the magic.
What 3 things do you need to be successful?
In order to be successful in your life, you need three things: Clear Intention, Believe and Faith in your action. These three are The best Life tips I have adopted to reach out to my dreams.
#1 Clear Intention
Often the main reason behind failure is unclear Intention. People don't even know why they are doing what they are doing. Or what do they really want, or why do they really want something.
Clear Intention means a road without traffic. Those who have their goal and Intention behind those goals clear, nothing can stop them from success.
#2 Faith
Faith in yourself and your desired future is forceful energy that pushes one to act accordingly. If you don't believe that you will be happy and victorious in the future, it's impossible that you will be.
In order to be successful, train your subconscious mind to believe in the massive success you are dreaming of.
#3 Massive Action
No goals or dreams will become a reality without action. Action is the key that keeps one to dream and reach towards goals. Once you have a clear intention, faith in you, taking even baby steps will lead you.
Final Words: No matter whether you are a singer, Teacher, lawyer or student, These Lifetips are for every human being who desires to have a happy, healthy and wealthy life.
I learned these while working as a teacher; it's still working for me as an entrepreneur.
If you found this article worth reading and helpful, share it on your social media accounts and guide others too.
Also, Don't forget to like and bookmark this article to get instant access to such Lifetips articles in future.
Stay Blessed