Mobile Phones, computers, television, and other technology, including video games, are distracting people from their path. If you are looking for Bible Verses About Distractions, you are reading the right article.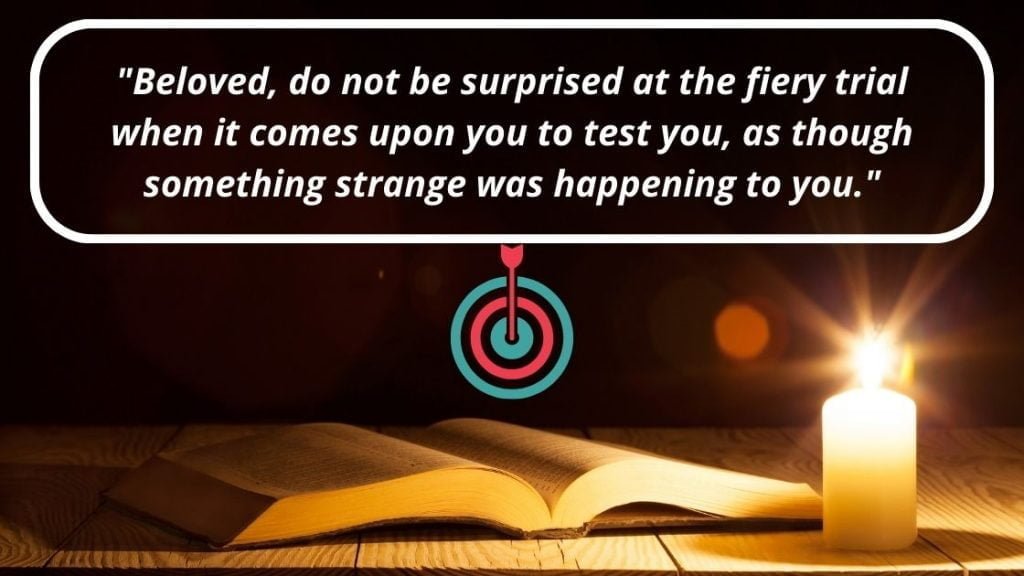 1 Peter 4:12 "Beloved, do not be surprised at the fiery trial when it comes upon you to test you, as though something strange was happening to you."
Yes, using these tools has become an essential part of our life. However, realizing that it's distracting you is a sign that you are meant for more than this.
The sad part of updating yourself with these technologies is it's addictive, and it becomes hard to quit once you are trapped in them. Habits are powerful; either they can make you or break you.
Many famous proverbs and stories of distractions in the Bible can easily help you overcome your problems. Before we go to the various quotes, stories, and Bible Verses About Distractions, Let's see what does Bible says about focus.
Bible Verses About Focus
Proverbs 4:25 "Let your eyes look directly forward, and your gaze be straight before you."
One of my favorite scriptures on distractions is above that made me sure that not thinking about others' opinions is correct. Keep your focus; the target always in front of you.
Distractions only come to you when you lack your ambition and life purpose. Sit with yourself, find your life purpose and stick to it. Reading these Bible Verses About Distractions will, I am confident, help you stick to your goal.
If you can dare to keep your focus on God, you will definitely succeed with the guidance of God.
Colossians 3:2 "Set your minds on things that are above, not on things that are on earth."
Also Read about Daily Focus Ideas That Will Transform Your Life 
Bible Verses About How To Fight Distractions
1 Corinthians 7:35 "I say this for your own benefit, not to lay any restraint upon you, but to promote good order and to secure your undivided devotion to the Lord."
In my case, My goal was to get closer to God have a sense of being a Blessed and beloved child of God. God is my first goal and then other goals.
Life goals are crucial, but they surely manifest when you keep God before your plans. Keeping your goals before Him doesn't mean you don't need to work, but He guides you to work in the right direction.
Reading these Bible Verses About Distractions has provoked me to work hard, pray more and stay focused. If you face more distractions, I am confident it will do the same to you.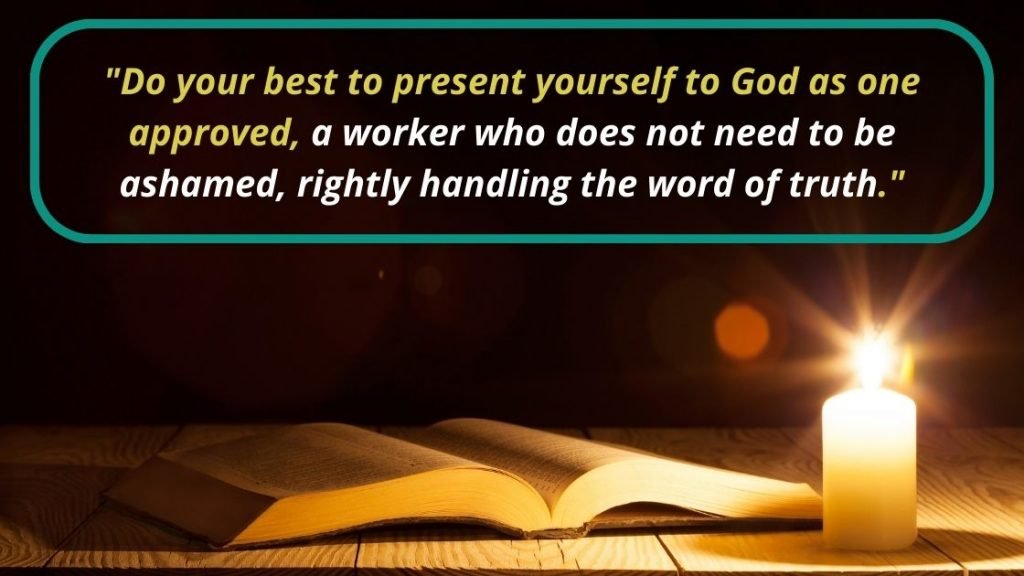 2 Timothy 2:15 "Do your best to present yourself to God as one approved, a worker who does not need to be ashamed, rightly handling the word of truth."
Also Read about Powerful Prayers for Business Success and Prosperity 
Bible Verses About Distractions Of The World
Proverbs 5:1 "My son, be attentive to my wisdom; incline your ear to my understanding."
Distractions sometimes seem meant to stop us from doing the great things we are meant to do. These days, social media plays a vital role in keeping you away from your life purpose.
God says, Be attentive to "my words" because you can not be on two boats simultaneously. Either you can follow God, goodness, stay focused, or Satan.
Where ever you spend more time and attention will significantly affect your life. These Distract scriptures Bible Verses About Distractions helped me stay focused on my spiritual studies and writing.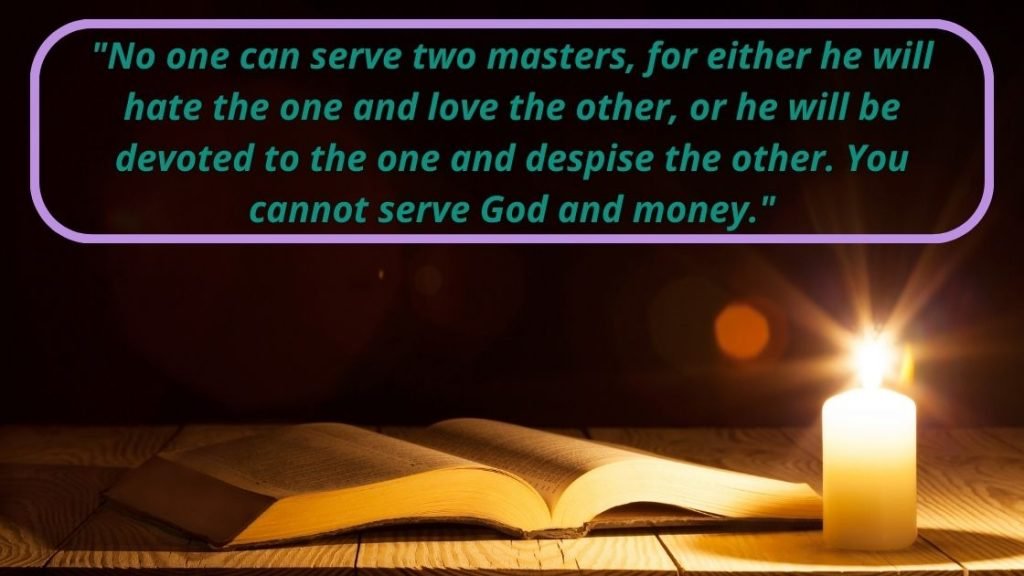 Matthew 6:24 "No one can serve two masters, for either he will hate the one and love the other, or he will be devoted to the one and despise the other. You cannot serve God and money."
Bible Verses About Satan's Distractions KJV
Psalms 19:14 – "Let the words of my mouth, and the meditation of my heart, be acceptable in thy sight, O LORD, my strength, and my redeemer."
I believe a faithful follower or devotee has no time to spend on social media or get distracted by any evil as they follow a fixed schedule.
Even if you don't have, I suggest you plan your day and schedule a lot of time for your work, meditation, and prayers. If you fail to follow your planned schedule, ask God to help you strengthen you to do so.
Reading these short Bible Verses About Distractions helped me gain my wisdom and stop evil from distracting me from my Goals.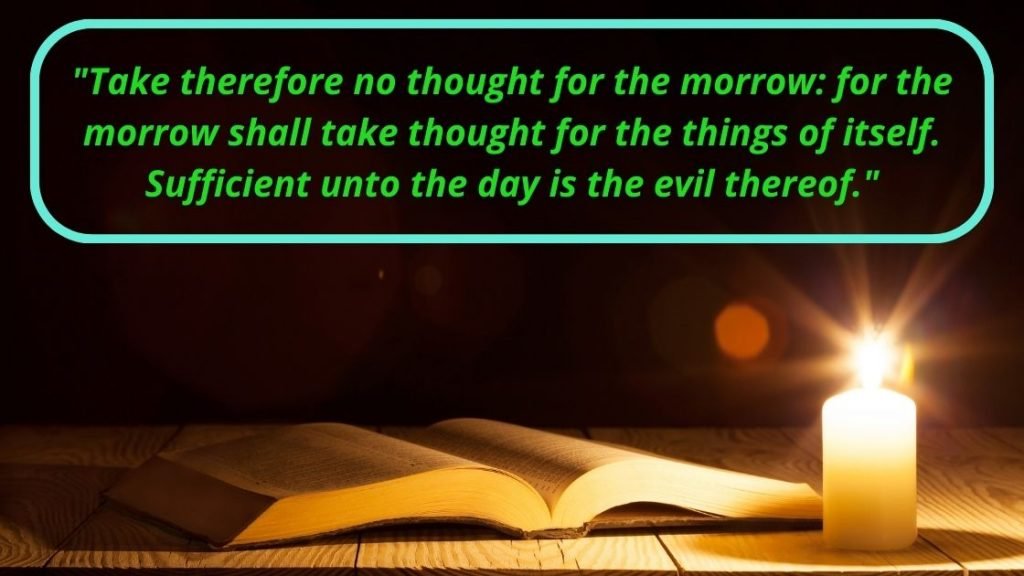 Matthew 6:34 – "Take therefore no thought for the morrow: for the morrow shall take thought for the things of itself. Sufficient unto the day is the evil thereof."
FAQS
1- What are distractions according to the Bible?
Well, If I have to say in simple terms, "distraction is something that moves your attention away from something you truly want to concentrate on." I am sure you can connect it to your situations.
Yes, That's right, those people and things that always distract you from your true desires are the real Satan. Learn to avoid such distraction and focus on your goals and desires anyways.
2- What are the 3 distractions?
Scientifically, According to the Centers for Disease Control and Prevention (CDC), the 3 major distractions are visual, manual, and cognitive. In other words, things that you see, things and that you think about are major reasons behind moving your focus.
Spiritually, I believe Attachment, Lust and Greed are three main desires that distract people. In Christianity, It's called Satan and in Gita, It's MAYA.
Final Words: I hope after reading these Bible Verses About Distractions will help you eliminate all the things that suck your time. I will also help you keep your focus on the right things and do the things that help you stay more observant.
If you found this article informative and helpful, share it with others and let them know how to stay more focused and eliminate distractions.
Also, don't forget to bookmark this page for a more informative article like "Bible Verses About Distractions" in future for instant access.
Stay Healthy, Stay Blessed