Do you believe in creating your destiny or believe in predestined? The Life Happens Quotes shared in this article will guide you in various ways to shift your belief and mindset.
Life constantly surprises us in its own plan in most mysterious ways, and all we can do is, trust the journey. The truth is we all have been sent to this planet to be different, live different, and do different.
Yet, our story can match someone living far away from us. Yes, this is how Life operates, and it's how people inspire other people to do better in Life. If you are looking for some inspiring Life Quotes, this article has a lot for you.
In this article of BigBrainCoach, I will share some of the most popular and inspiring Life Happens Quotes that will motivate you to accept the journey and keep moving forward.
Let Life Happen Quotes Images
I have experienced many ups and downs in Life, but today, I can say that Life is all about experiences. In the end, If we look back, we see a lot of lessons and better ourselves.
Most importantly, I have lived those moments that made me feel tired, but I read books and quotes that gave me a little boost. Scrolling Instagram and reading inspiring Life Happens Quotes inspired me.
If you are tired of Life, these quotes will surely help you pump up.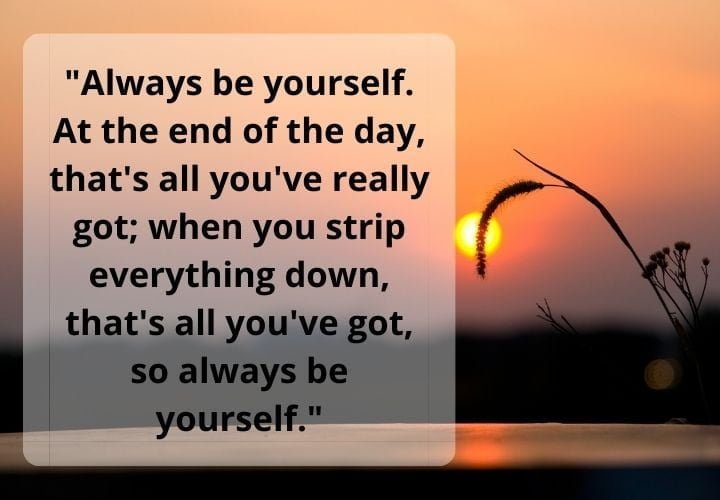 "Always be yourself. At the end of the day, that's all you've really got; when you strip everything down, that's all you've got, so always be yourself." -Al Roker.
"When you are doing something that is right, you just do it and take care … Someone has to do this." Alice Nkom
"I have discovered in life that there are ways of getting almost anywhere you want to go, if you really want to go." Langston Hughes
"The purpose of our lives is to be happy." Dalai Lama
Life Happens Quotes John Lennon
John Lennon is widely known as a singer, songwriter, poet, and guitarist and especially for the British rock band "The Beatles." John Lennon protested and believed in a peaceful environment.
He was a peacemaker; he believed in Non-violence. He used His songs, His carrier, to spread peace and brotherhood and inspired millions.
If you are still searching for something to feed your soul, Reading these Life Happens Quotes will guide you. Here are some of the most famous and inspiring John Lennon Quotes Life is What Happens.
"Life is what happens when you're busy making other plans." – John Lennon.
"A dream you dream alone is only a dream. A dream you dream together is reality." – John Lennon.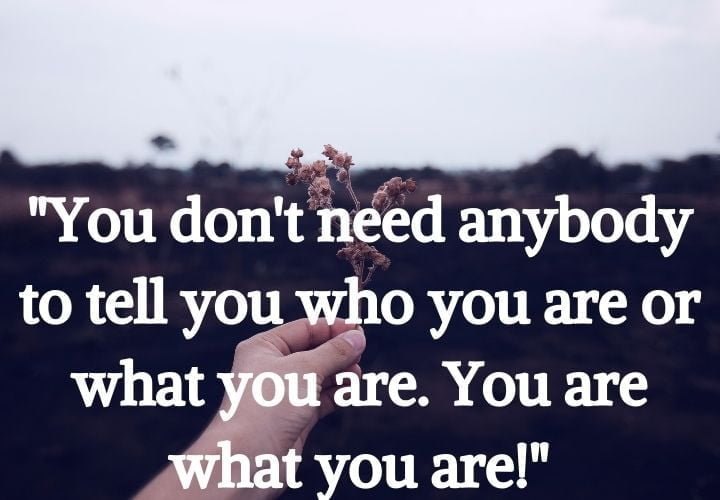 "You don't need anybody to tell you who you are or what you are. You are what you are!" – John Lennon.
"I'm not going to change the way I look or the way I feel to conform to anything. I've always been a freak. So I've been a freak all my Life and I have to live with that, you know. I'm one of those people." – John Lennon.
"There are two basic motivating forces: fear and love. When we are afraid, we pull back from Life. When we are in love, we open to all that Life has to offer with passion, excitement, and acceptance." – John Lennon.
Life Happens Short Quotes
Life purpose is not a one-time thing; it's a long and really long process. A process that has pain, misery, Love, heartbreak in the end, and satisfaction.
The worst part is that you may experience loneliness when you follow your Life calling. However, knowing that you are different from others and you will do different things will keep you going.
Be what you truly desire in your heart, and follow your passion, one day, you will look back and feel rewarded by Life. Carrying and reading these Life Happens Quotes every day gave me hope for my future, and it will do the same to you.
"For me, becoming isn't about reaching somewhere or achieving a certain goal. I see it instead as forward motion, a means of evolving, a way to reach continuously toward a better self. The journey doesn't end." – Michelle Obama.
"I am no longer afraid of becoming lost because the journey back always reveals something new, and that is ultimately good for the artist." – Billy Joel.
"Once you have traveled, the voyage never ends but is played out over and over again in the quietest chambers. The mind can never break off from the journey." – Pat Conroy.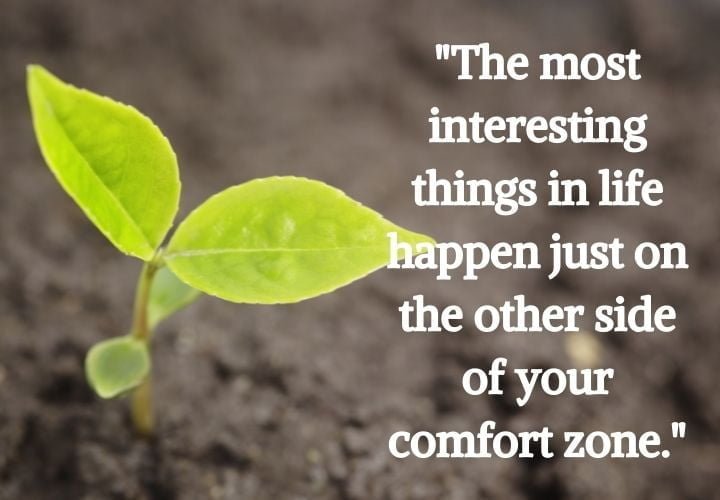 "The most interesting things in life happen just on the other side of your comfort zone."– Michael Hyatt.
Also Read: 51 Quotes to Inspire You to Believe In Your Dreams
Life is What Happens Quotes
Hope is God Gifted seed within all of us that pushes us to see the light in the darkness. When you follow your heart, you are going to feel pain and be knocked down but don't stay there; keep moving.
It's a way Life test our capacity, and believe me; it will reward you as per your capacity. Yes, I think it's we who decide our eligibility to have the Life we want to live.
Reading these Life Happens Quotes from time to time take away my pains and enlighten me with different perspectives.
"I have seen how pain does not stifle the hope deep within the human heart and how life goes on, finding new strength even in the midst of difficulties." -Pope Francis.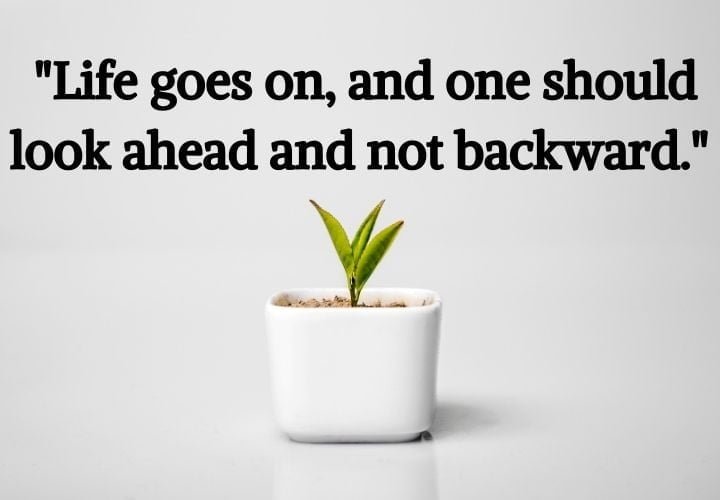 "Life goes on, and one should look ahead and not backward." -Sonali Bendre.
"Life goes on, and I'm moving on to the next thing, but I hope the soaps that are still running will thrive." -Susan Lucci.
"If something does go wrong, here is my advice… keep calm and carry on." – Maira Kalman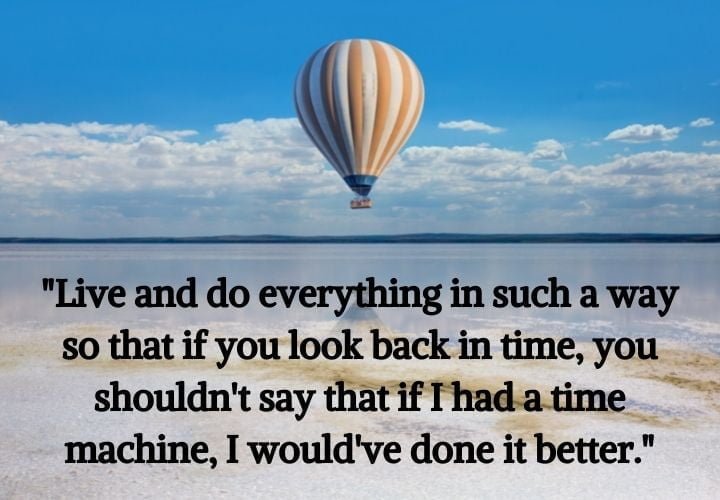 "Live and do everything in such a way so that if you look back in time, you shouldn't say that if I had a time machine, I would've done it better." – Immanuel Mohan.
Also Read: 21+ Flirty Good Night Handsome Quotes Images For Him
Final Words: Life is a precious gift, and It is worth focusing on becoming something and contributing to the world. Read these Life Happens Quotes and inspire yourself whenever you feel discouraged, lonely, and pained because no one else will do it for you.
If you like this article and find it inspiring, inspire others by sharing this article with your friends, family and needy ones.
Also, don't forget to bookmark this page for more articles like "Life Happens Quotes" for instant access in the future.
Stay Healthy, Stay Blessed