Inspiring stories are one of the ingredients that have helped me to keep going in life. There are many free Motivational Podcasts for Women and men that can take your energy level to the sky.
There is no question that we all need some real events, incidents and people who have gone through the same challenges we experience. Knowing them, their life challenges, their ways to overcome and winning life can be guiding to most of the people.
I don't want to talk about gender but one thing for sure I accept that women go through more emotional challenges and sometimes they drain them out. If you are someone who needs a little booster, listening to these Motivational Podcasts can be your guide to life.
In this article I have selected Some of the best Motivational Podcasts for Women. I am confident that if you can invest your time in listening to it, you will feel more inspired and boosted after every chapter.
Best Motivational Podcasts for Women
1- Women of Impact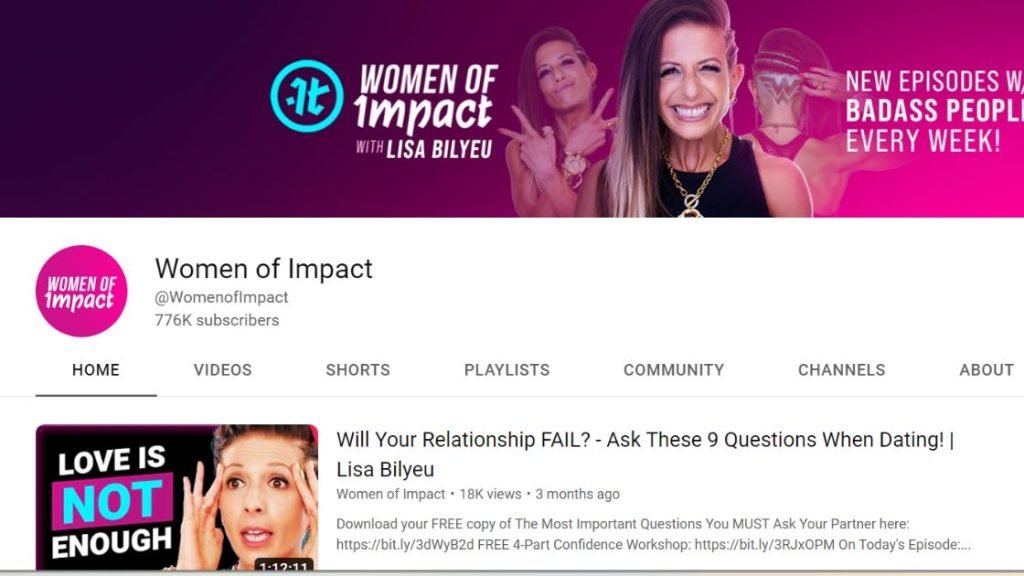 A popular businesswoman, Lisa Bilyeu who is co-founder of the billion dollar company Quest Nutrition and President of Impact Theory hosts this show. She has been featured in one of the most popular sites named Entrepreneur dot com.
Currently, when I am writing this article which is on 2nd Jan 2023, the podcast is being followed by 772 k audience. Not to mention, the size of the audience says a lot about the content of the podcast.
The motto of this podcast, as the name suggests is to bring out the best of every woman holding themselves back. R trying to know who they are and their correct identity.
If you are looking for some of the best motivational podcasts for women, this podcast can be life changing for you.
2- B. Simone
If you are looking for something that includes fun and teaching life lessons, The B. Simone is there for you. It's a podcast hosted by a young girl who says she is just following her passion.
With 930k people, she shares a lot of wisdom in very simple and inspiring ways. It's one of my recommended motivational podcasts for women so, if you want to entertain and learn at the same time, do check it out.
While researching the channel, I learned a lot of Women emotions and general issues they go through. B. Simon invites various people to discuss these issues and go deeper which obviously connects her audience in a very authentic way.
3- SuperSoul Conversations Podcast By Opera
This one is my favorite as Opera invites the most generous and intelligent people on this platform. It has been one of the most important things of morning rituals.
Listening to the conversation of the most popular people in their field with some deep wisdom can help you get a lot of insights on how life operates. The guests, who are well known in their respective fields, share their stories and challenges that feel related to our own life.
If you need deep conversation in the best motivational podcasts for women, this platform you must check out once. It will not only inspire you but show you the other side of the world that very few people can't get here.
Also Read: Top 10 Dream Killers You Must Know 
4- WeightWatchers
With 167k subscribers this podcast is essential for every woman on this planet. Behind this statement, I believe the fact is that no matter who is professional or what type of women we are, we all have to do plenty of things regularly, including cooking.
In other words, You may consider this channel as pure education for those women who are keen to learn new things, no matter what age they are. The podcast shares many life hacks, transformation hacks and ideas of other popular women in their respective areas.
Along with one of the special qualities there are some of the skills which, I believe every woman must know. Being a woman, I believe that we are blessed with that energy and talent that we must recognize and use.
Therefore, I added "WeightWatchers" in my selected list of some of the best motivational podcasts for women.
5- The Boss Babe Podcast
As the name says a lot about the topic of content the podcast shares. With 27.5K subscribers the channel provides a bunch of wisdom that will change your mindset towards life.
The channel shares behind the scenes about building successful businesses, achieving peak performance and learning how to balance it all. If you are working or trying to do something in life, this channel can be a great guide to you.
The content is so genuine and raw that will relate to each one of you and guide you in many ways. Therefore I added The Boss Babe channel in my selected list of the best motivational podcasts for women.
6- NakishaWynn
If you are working online using the internet, this one is a must for you. Women like me and those who are trying hard to set up an online business, this podcast will not only guide you but increase your faith that your business will work.
Working online seems easy and less time consuming to those who are working hard in some firm. However, its opposite, working online and becoming successful is challenging.
Most importantly, often people get discouraged and leave the work in the middle. "NakishaWynn" podcast shares multiple platforms to work online and boosts your belief to keep working and achieve your desired access.
It's one of the main reasons I included this channel in the list of my best Motivational podcasts for women. With 53.6 k viewers, this channel is inspiring and must be one for those women who are struggling to make some money for themselves.
Also Read: How to Get Out of Debt on A Low Income
7- The Parenting Junkie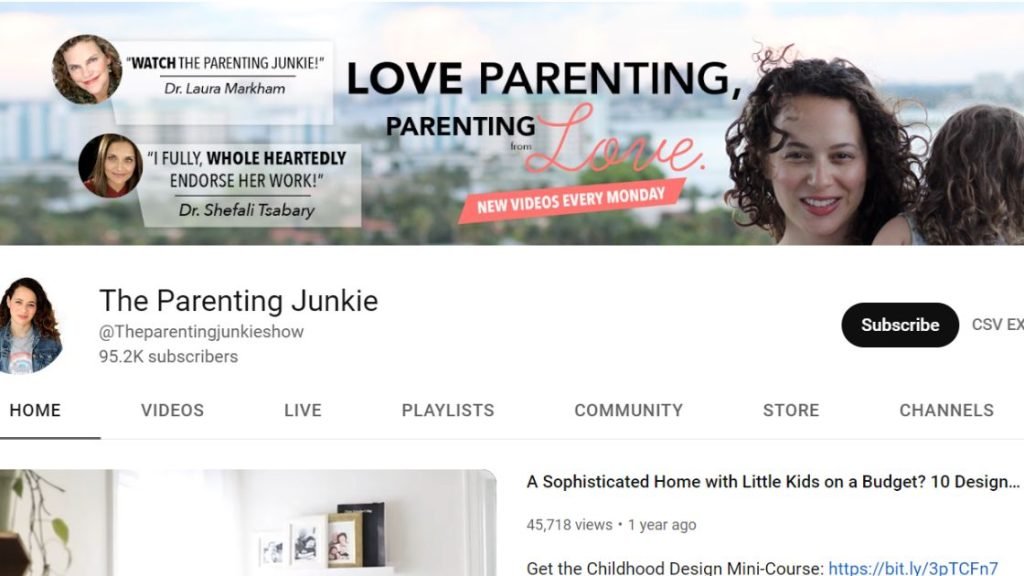 As the name gives Idea about this podcast, this channel is dedicated to the moms who are passionate about being moms. Parenting is the most challenging task someone can do their best in.
For those women who are working to fulfill their needs and have kids, it becomes double challenging. The host, Avital, is a mother and a parenting coach who guides to perform their duties in the best ways.
If you are looking for parenting tips and tips to manage your work, home and children successfully, this podcast is a must for you. For every working mom, it's one of the best Motivational Podcasts for Women.
Final Words: Working women have a special corner in my heart as I know they go beyond their limits to manage work, family and home at the same time. Not to mention, these tasks need a lot of inspiration and energy to keep going smoothly.
I am confident that these Motivational Podcasts for Women will help you stay positive, happy and healthy while taking care of multiple things all together.
If you liked this article, comment and share with those you think can get benefits from this article. Also, don't forget to bookmark this page for more inspiring and guiding articles like "Motivational Podcasts for Women " for instant access in the future.
Stay Healthy, Stay Blessed