Natural disasters are not upto humans or technology, but I believe prayer has a power that can help to recover it as soon as possible. Let's offer Prayers for Haiti and Afghanistan, which have suffered from earthquakes recently.
"Heavenly Father, Help those who have lost their houses, loved ones to recover their loss and rebuild their life again. Have mercy upon them, Heal them, Guide them and bless them with wisdom to live a normal life again. Amen."
Any natural disaster, including earthquakes and tsunamis in various parts of the world, has caused much pain in the past few decades. We may not live in those affected areas, but our prayers are positive, and healing energy can reach those who need it.
I believe silent prayers are the greatest deed you can do to humankind and positively help others rise again in life. This article will share a few powerful prayers for Haiti, Afghanistan, and other countries that have gone through a lot in 2021.
Also Read: 9 Inspirational Prayers for Hope And Faith in 2022
Healing Prayers for Haiti and Afghanistan
"Lord God, The healer of all humankind, shower your healing energy upon Haiti and Afghanistan and Heal their citizens. Let them recover from their loss and heal their aching heart. Help them move on with their Life Lord, Amen."
When a country suffers from any natural disaster, it steals the faith of a lot of citizens. Most importantly, whose loved ones are far away from them, it becomes difficult to see them, talk to them or connect in any way.
We, who are away from those countries, often worry and feel sad about the loss. Yes, we are human, and we feel emotions, but unfortunately, worry and painful feelings don't help.
While I am praying for Haiti and Afghanistan, I will suggest that you sit back and pray next time you see anyone or any place under painful situations.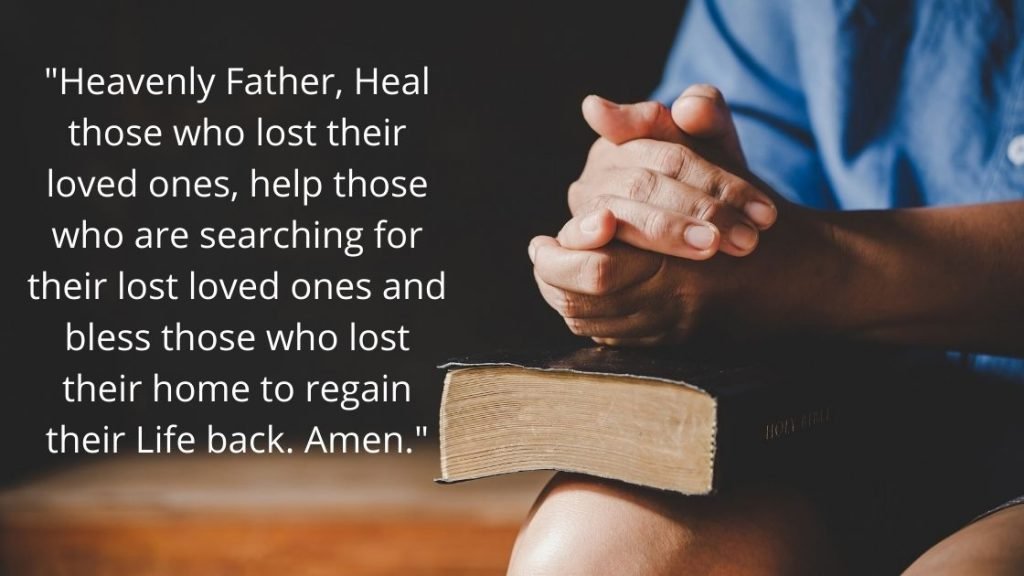 "Heavenly Father, Heal those who lost their loved ones, help those who are searching for their lost loved ones and bless those who lost their home to regain their Life back. Amen."
Also Read: 11 Best Bible Scripture for Breakups and Healing Energy
Powerful Prayer For The Haiti Earthquake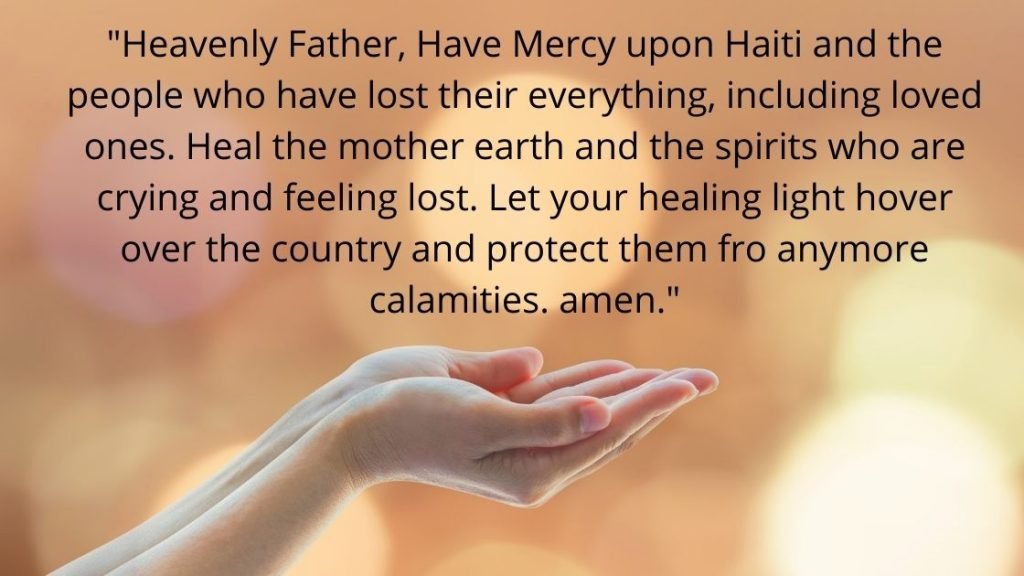 "Heavenly Father, Have Mercy upon Haiti and the people who have lost their everything, including loved ones. Heal the mother earth and the spirits who are crying and feeling lost. Let your healing light hover over the country and protect them from anymore calamities. amen."
Haiti earthquake had shaken thousands of lives and other places around Haiti. We, being far away, might not be able to do anything physical for them, but we can pray and send our good vibes to bring Life back on regular mode.
Prayers have the power to stop wind and overflow rivers if done with a pure heart and right intentions. Believe in science or spiritual happening, the world is encountering new challenges years after years, so we need to make a habit of praying for the planet daily.
Use any Prayers for Haiti and Afghanistan or the planet, and let your healing vibes heal others silently.
"Holy Lord, I pray you to let the country heal and restore faster under your mercy. Take away all their trouble and suffering, protect them and heal them. Lord, let all those refugee feel safe and protected. Amen."
Also Read: Ways to Say Sending My Prayer and Condolences Message
What is Good Healing Prayer?
If you will ask me "What is good healing prayer? I will say "The one comes directly from your heart with pure intention."
Yes, That's all it needs to reach out instantly and comfort the person. I have been praying for Haiti and If you want to use one of my prayers for Haiti and Afghanistan, go on.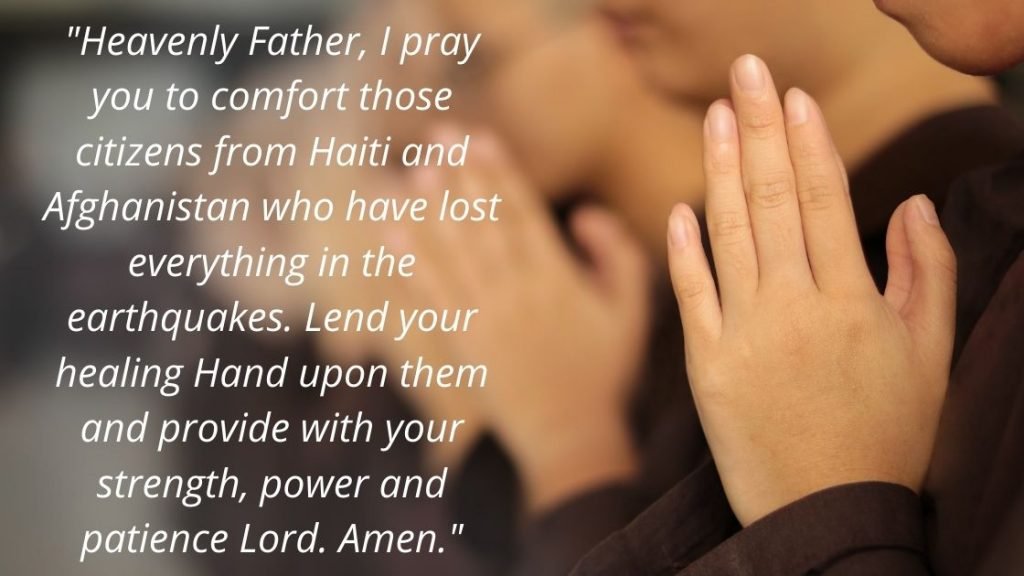 "Heavenly Father, I pray you to comfort those citizens from Haiti and Afghanistan who have lost everything in the earthquakes. Lend your healing Hand upon them and provide with your strength, power and patience Lord. Amen."
Final Words: In such a time of crises, Prayers are needed for Afghanistan and Haiti. I will request all my readers to pray for Haiti and Afghanistan to recover from their loss and move on with their life.
If you are on social media, spread this article among your friends and family by sharing it on your social platform.
If you like reading my articles, bookmark this page for more article like "Prayers for Haiti and Afghanistan" for instant access in future.
Stay Healthy, Stay Blessed