Suffering from heartache because Someone you thought was yours left you alone? If you are tired of trying everything still find it challenging to move on, One Scripture for breakups shared in this article will help you leave them behind and move on.
Yes, life is unpredictable and uncertain, but we need to choose the right person to spend our life with forever. You must understand one thing, Someone who left you wasn't worthy of your presence in their life.
If the person left you years or months ago and you cannot process that breakup yet, know that person wasn't healthy for you. I know there is a huge difference in giving a speech about a situation I am not in.
However, I am certain about one thing in life, no matter what pain is killing me, God's words will strengthen me and help me rise higher again.
My faith is in into Lord, so I am sharing these encouraging Scripture for breakups; if you can repeatedly read them, it will heal and help you move forward easily.
Let's see, what does the bible say about Someone leaving you or you leaving Someone because you found that person toxic. Lets see What does The Bible Say About Someone Leaving You?
Bible Verse About

Someone Leaving You
Acts 16:31 "And they said, "Believe in the Lord Jesus, and you will be saved, you and your household."
People come and go; that is what life is all about, but it's not your mistake if you get involved or attached to Someone. It's human nature to connect to the other one, sometimes the wrong one.
However, trusting God when a relationship ends is the best thing you can do because He is the only one who loves you most and wants your best. The person who leaves you wasn't meant to be with you anymore.
God himself says, let not your heart be troubled by those who decided to be no longer part of your life journey. If their decision gives you pain, Reading this Scripture for breakups will clear your confusion and remove entangled cords.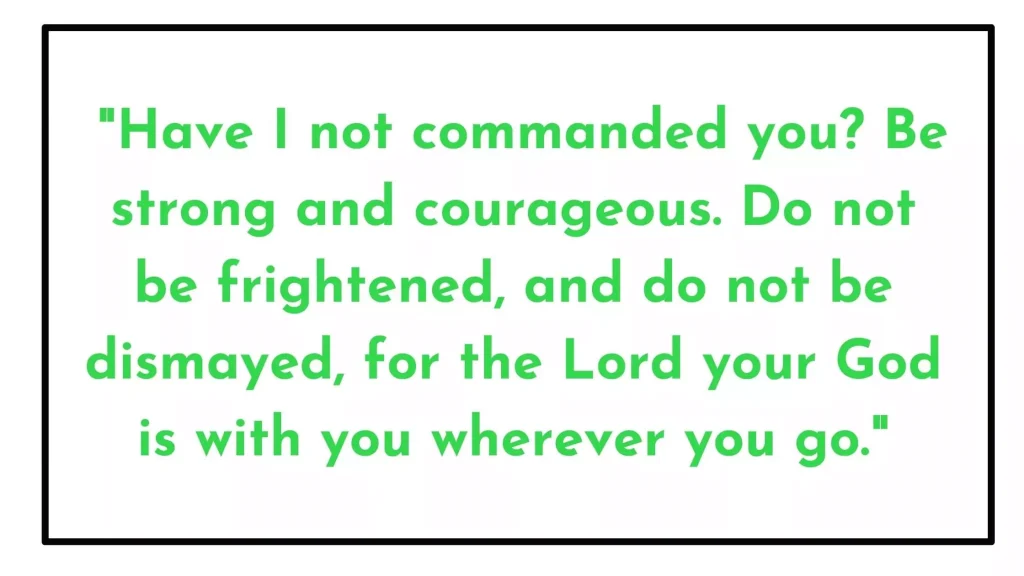 Joshua 1:9 "Have I not commanded you? Be strong and courageous. Do not be frightened, and do not be dismayed, for the Lord your God is with you wherever you go."
Bible Verses About Walking Away From Someone
Hebrews 13:5 "Keep your life free from the love of money, and be content with what you have, for he has said, "I will never leave you nor forsake you."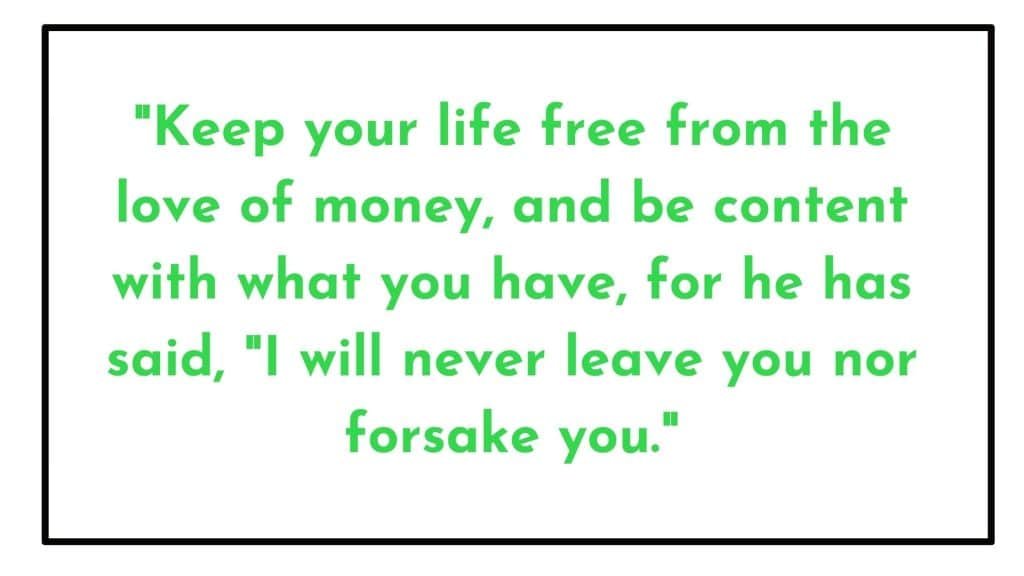 One of the challenging parts of being in a relationship with Someone is that you get blind towards their greed or mistakes. God says, if the person is greedy, for your time, body, money, or emotions, you must free yourself from such beings.
Reading this Scripture for breakups or bible verses about leaving a relationship means you believe in God and his commands. Such people have extra developed insights that catch other person intention in no time.
Therefore, If you are sensing that the person you are involved with isn't right and healthy for you, Know that it's time to walk away. Do not worry about pain or the craving that pushes you towards that person; God is there for you, and He will never leave you alone to suffer.
Peter 1:20 "Knowing this first of all that no prophecy of Scripture comes from someone's own interpretation."
Also Read about Soulful Catholic Prayer for Happiness and Love Life
Bible Verses About Letting Go of Someone You Love
Romans 8:28, "And we know that all things work together for good to them that love God, to them who are the called according to his purpose."
Sometimes we feel for the person who isn't good for our life, but we feel a connection that hurts if we think of it way apart. The most crucial thing that we must observe while being in a relationship is, are we growing mentally, emotionally, spiritually, and financially.
If not, Remember God's words, these psalms, to break up a relationship because it's not uplifting you. Being in a relationship means staying happy, exciting, and ultimately, life growth.
If you are not with Someone encouraging and uplifting, you must walk away for your own good. Don't worry about the breakup pain; keep reading such Scripture for breakups, and you will soon get healed.
Matthew 6:14-15, "For if you forgive other people when they sin against you, your heavenly Father will also forgive you. But if you do not forgive others their sins, your Father will not forgive your sins".
Bible Verses for Teenage Breakups
Romans 12:19 "Dearly beloved, avenge not yourselves, but rather give place unto wrath: for it is written, Vengeance is mine; I will repay, saith the Lord."
Breakups in teenage is a really hard time, and it's challenging to believe in the next time. This phase is challenging for parents also as they can't take away the pain their child is going through.
The best thing about being spiritual or religious is there is Someone beyond the word who knows everything about you. God, Yes, even if you forget Him, He loves you unconditionally and cares for you most of the time.
Reading Scripture for breakups helps understand how life goes, and moving on with time is a wiser step after heartbreak. God always says, let not your heart be troubled because of Someone else.
Psalm 46:10 "Be still, and know that I am God: I will be exalted among the heathen, I will be exalted in the earth."
Encouraging Scripture for Breakups
John 14:27 "Peace I leave with you; my peace I give you. I do not give to you as the world gives. Do not let your hearts be troubled, and do not be afraid."
No matter how painful time you are having right now but trusting God and his words will never let you be there for a long time. Pray and allow the highest Power to heal your broken heart.
Avoid reading breakup quotes broken heart images but keep reading Scripture for breakups and prayers. Prayer and these plasms openly have powers to bring your out from hell.
All you need to do is surrender yourself and go with the flow, stay in the Present and bless the person who does not deserve you anymore. I am certain this encouragement scripture for breakups will lift you up soon.
Psalm 147:3 "He heals the brokenhearted and binds up their wounds."
Also Read about Uplifting Short Prayer for Love Relationship
Bible Verses to Get Your Ex Back
Proverbs 8:17 "I love those who love me, and those who seek me diligently find me."
There is Scripture for breakup healing and moving on for better reasons. Asking God Someone to bring the person back who left you in the past isn't a very good decision.
If you think you lacked somewhere in that relationship and want to try again, the above bible scripture may encourage you. If you really want to put your energy into that relationship, pray to God and ask Him to give you one more chance.
Remember one thing, avoid bringing Someone back who hurt you in any way in the past.
Deuteronomy 7:9 "Know therefore that the LORD your God is God, the faithful God who keeps covenant and steadfast love with those who love him and keep his commandments, to a thousand generations."
FAQS
1- How do you pray to overcome a breakup?
Break ups are mostly damaging, especially when the person is dependent for everything on the other person. Breakups sometimes take away the hope of the future and their happiness.
God is the savior of all the sadness and circumstances, so Sit with Him, talk to Him in your own words. Let all your emotions flush out in Front of God and Read some scriptures. Once you do it, a prayer will come out of your own heart, use that one to heal yourself.
Final Words: Marriage or no marriage, It is painful to break a relationship because you invested your emotions and faith. It's time to put your faith in God and ask Him to guide you, heal you and send the right person in your life in the future.
Reading Scripture for breakup healing during the day a few times will increase your positive energy and help you heal fast. I pray you heal faster and move forward to the life you deserve, a better one.
If you found this article helpful and encouraging, do like, comment, and share on your social media to help more fellows.
Also, don't forget to bookmark this page for more articles like "scripture for breakup" for instant access in the future.
Stay Healthy, Stay Blessed