We all know death is an inescapable fact, yet we fail to cope with the loss of loved ones. There are many Biblical Quotes About Death that have helped me cope with the loss of my loved ones.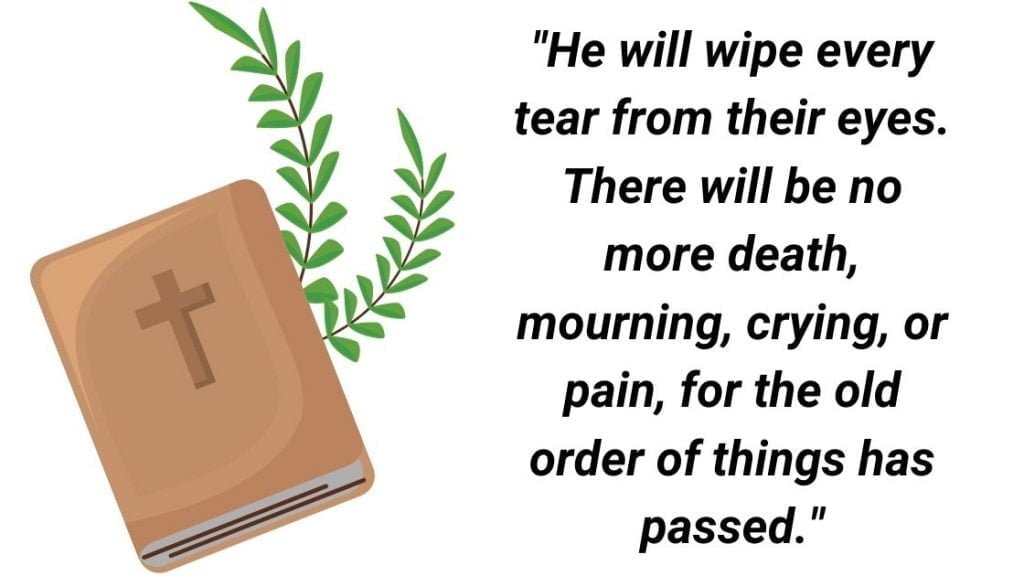 Revelation 21:4 "He will wipe every tear from their eyes. There will be no more death, mourning, crying, or pain, for the old order of things has passed."
I am confident it will help you open your wisdom eye and let them go who have already left their body. There is no pain that God can not take away; however, understanding the life concept help become wiser.
In this article of BigBrainCoach, I will share a few eye-opening and comforting Biblical Quotes About Death that will indeed heal your aching heart. Before we jump to the main Bible verses, let's see what does Bible says about eternal truth, Life, and Death.
Biblical Quotes About Death And Loss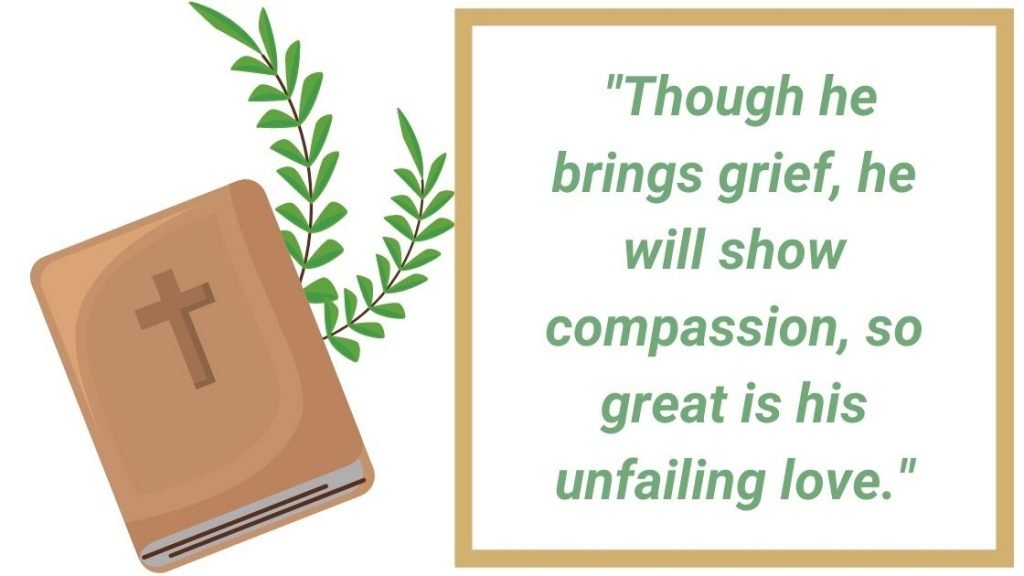 Lamentations 3:32 "Though he brings grief, he will show compassion, so great is his unfailing love."
Losing someone you loved and giving a place in your heart can sometimes be so painful that you may lose life's interest. I found this fact unacceptable when I lost my father-in-law.
That was my first heartbroken event when I started searching for answers. I noticed, We never talk about death, not even to God during prayers.
It's crucial to present your fear or pain in front of God. He is the only one who can heal your pain and fill the empty part of your life. Reading Biblical Quotes About Death and life also helps you to cope with the loss of someone close to you.
Psalms 147:3 "He heals the brokenhearted, and binds up their wounds."
Also Read: 7+ Best Bible Verses to Calm Anxiety And Fear
Bible Verses For Death Of Loved One
John 5:25 "I tell you the truth, a time is coming and has now come when the dead will hear the voice of the Son of God and those who hear will live."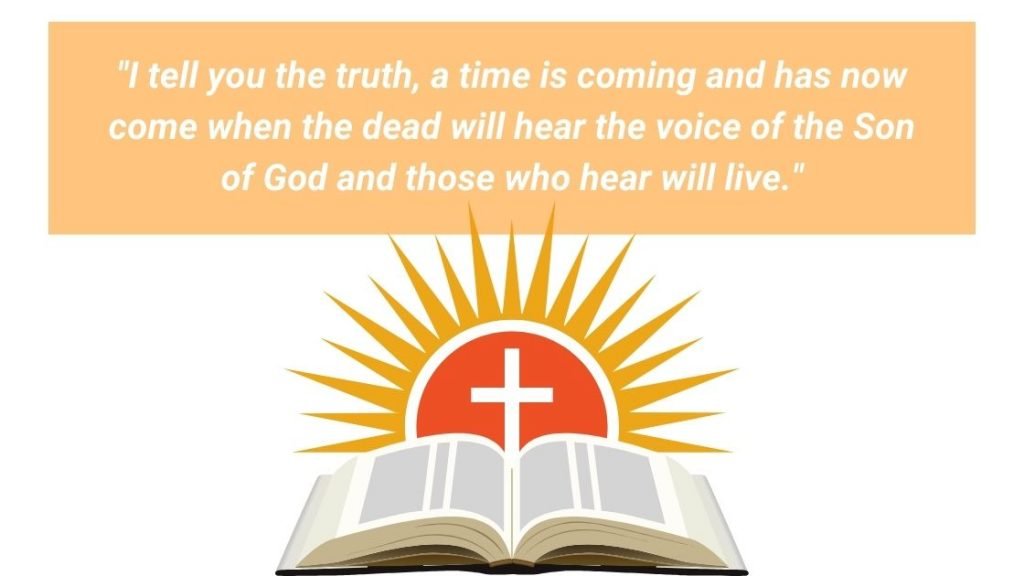 Often people never get ready for losing their loved ones; they don't even think about it, and its the main reason behind all the pain. If you regularly read spiritual texts, you must stay aware that nothing is permanent.
Most importantly, death is never predictable, so it's crucial to stay aware of uncertainty. Awareness also helps to live in the present without any regret.
Loving, caring, and living with the people you love are crucial; unfortunately, we forget the truth during that life. Remembering God and not forgetting that He is most precious is similarly essential.
Scriptures say that when you keep God on top of your loved one's list, He takes all your pain away from you. Reading these Biblical Quotes About Death helped me go closer to God.
Corinthians 5:8 "We are confident, I say, and would prefer to be away from the body and at home with the Lord."
Bible Verse For Comfort And Strength
Nehemiah 8:10 "Do not grieve, for the joy of the Lord is your strength."
Grieving after losing your family member or friends is normal for us; however, I learned precisely the opposite while studying scriptures. Unlike us, the person who left this body was also God's beloves child. God says, let them come to me happily, don't pull them with your emotions, and keep them away from me.
God says, pray for them and ask God to let the departed soul meet God without any suffering during the afterlife journey. Like prayers for a sick one, prayer for the departed soul also works. Your prayers help them cut all the emotional cord and go to God freely.
Reading these Biblical Quotes About Death and life when I was in deep pain helped me know the real meaning of salvation. Its when you disconnect to the worldly attachment and connect to God and live your truth.
Isaiah 30:15 "In repentance and rest is your salvation, in quietness and trust is your strength."
Bible Verses About Death Of A Spouse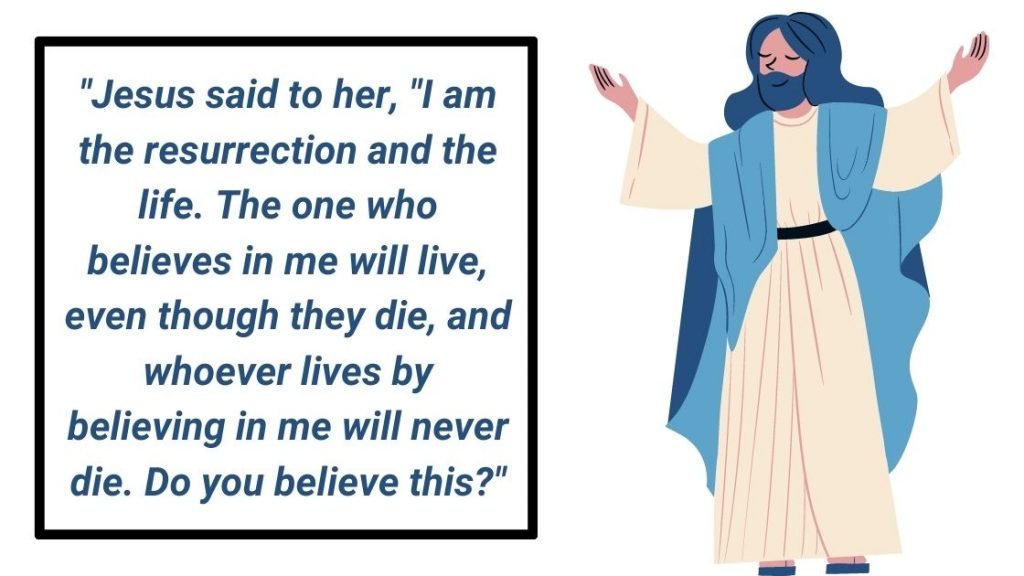 John 11:25-26 "Jesus said to her, "I am the resurrection and the life. The one who believes in me will live, even though they die, and whoever lives by believing in me will never die. Do you believe this?"
Let me confess, at this point, it's hard to say something to those who have lost their life partner. No matter how wise you are, getting separated from the one who promised to stay with you in every moment of life is cruel and painful.
Meditation taught me every soul has to leave you at some point in life, and its the hard truth we ignore to think about. I learned if we make God a part of our life, a bridge between our loved ones and us.
Life becomes more enjoyable, and their death does break us because God is there to help us let them go freely. It's essential to accept that your life partner has to go when his time comes; God is that He will take care of everything.
Reading these Biblical Quotes About Death taught me that there is no need to worry about anything when God is your companion.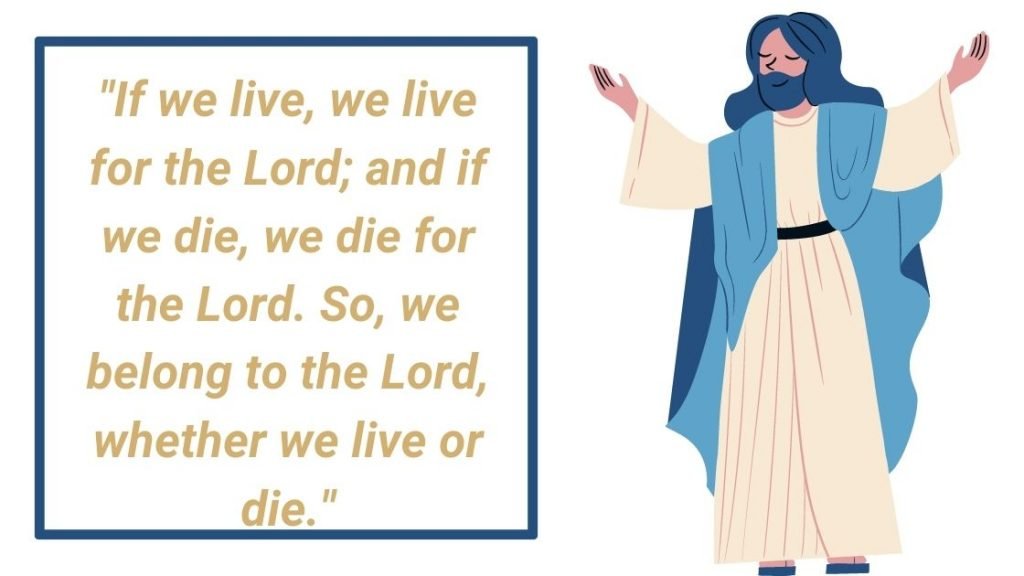 Romans 14:8 "If we live, we live for the Lord; and if we die, we die for the Lord. So, whether we live or die, we belong to the Lord."
Also Read: 11 Best Bible Scripture for Breakups and Healing Energy
Bible Verses For Comfort And Encouragement
Philippians 4:6–7 "Do not be anxious about anything, but by prayer and petition, present your requests to God with thanksgiving in every situation. And the peace of God, which transcends all understanding, will guard your hearts and minds in Christ Jesus."
There are no challenges in this life that you, beloved child of God, can not pass. The only problem is people forget Him during challenging times and start stressing themselves.
God says, no matter how challenging, painful, and unbearable a situation you are going through, just hold His hand. My experiment with this theory, "Involve God in your every life moment," made me addicted to Being with him.
God, never let me worried about anything and comfort me when I get anxious or a bit out of my original self. Meditation and reading some Biblical Quotes About Death and life helped me heal any loss of life.
Romans 8:28 "And we know that for those who love God all things work together for good, for those who are called according to His purpose."
Bible Verse For Someone Dying Of Cancer
John 14:27 "I am leaving you with a gift—peace of mind and heart. And the peace I give is a gift the world cannot give. So don't be troubled or afraid."
Diseases, especially cancer, are painful and intolerable to those whose loved ones have cancer. Believe me or not, every painful event in life is the outcome of some of our past life, unknown Karma.
Unfortunately, no amount of Goodness can cut reverse the result of bad unknown Karma. However, God says remembering Him, Being with Him, praying to him strengthens a person to Let go of things easily.
We must keep praying for those suffering from severe diseases so that they can receive more strengthening energy. Even Afterlife, they require our prayers.
Biblical Quotes About Death and life taught me to be kind to everybody in every situation as it helps them recover from painful circumstances.
Isaiah 41:10 "So do not fear, for I am with you; do not be dismayed, for I am your God. I will strengthen you and help you; I will uphold you with my righteous right hand."
Also Read: 7 + Scary Bible Verses About Hell and Revelations Images
Bible Verses About Death Of A Family Member
Corinthians 4:17-18 "For our light and momentary troubles are achieving eternal glory that far outweighs them all. So we fix our eyes not on what is seen, but on what is unseen, since what is seen is temporary, but what is unseen is eternal."
Family members are the blessed result of our own deep desires that we don't realize at the physical level. When a family member leaves this life, the spirit needs to meet our Lord God easily.
The pain others feel for them, their heaviness, pulls the spirit down and makes the departed soul suffers. It's crucial to understand that Prayers and your good wishes are the most required emotions are for the departed soul.
Of course, it's painful to let them go, but Reading Biblical Quotes About Death and birth and remembering God will strengthen you to let them go. Let Go them and ask God to take away your pain and loss during your prayer.
Corinthians 15:42-44 "So will it be with the resurrection of the dead. The body that is sown is perishable and raised imperishably; it is sown in dishonor, it is raised in glory; it is sown in weakness, it is raised in power; and it is sown a natural, it is raised a spiritual body. If there is a natural body, there is also a spiritual body."
Biblical Quotes About Death Of A Friend
Ecclesiastes 12:7 "Before dust returns to the earth as before and the life-breath returns to God who gave it."
Friends are the extended family; we decide to make them a part of our family, and losing them is no less painful than a family member. As I mentioned above, meeting everyone, having everyone is our fate, noting is coincident.
A friend can be so close to your heart that no one can replace them. When they leave us, our life becomes an empty vessel. God says, develop every relationship with me so that no pain can touch you.
These Biblical Quotes About Death and life taught me to let God be my everything, a friend, family, and loved one that never leaves me. Bless your friends and let them go, and rest in peace.
Romans 6:5 "If we were united together in a death like his, we would also be united together in a resurrection like his."
Final Words: If you are suffering from losing your loved ones, Let God heal your wound and fill the empty part. Everyone comes into our life for a purpose, and when the purpose is done, they have left.
Meditate, pray and read some Biblical Quotes About Death and life that will help you understand life more clearly.
I wish you happiness and the togetherness of God forever. If you found this article helpful, share it with your friends, family, and social media.
Also, don't forget to bookmark this page for a more helpful article like "Biblical Quotes About Death" for instant access in the future.
Stay Healthy, stay blessed.