If you are a student and want to become financially free at a young age, this article about Financial Tips for College Students is for you. First of all I really appreciate your desire, every young adult must have it.
Money is necessary to live a comfortable life, So, it's crucial to know how to manage it. The earlier you realize, the chances of you becoming financially free is higher. Money management must be learned from the day you start getting it.
Your pocket money is not just to spend on your luxuries and leave an impression of your richness on your friends, but it's a way to prepare yourself for the future. Personal finance is a personal choice and it must start at an early age.
In this article I will share top 5 Financial Tips for young adults that will lead them to becoming a rich person in future.
Top 5 Financial Tips for College Students
1- Know Your Essentials
In the age you are, you can be easily attracted to things which are unnecessary to your life. Yet, you found it attractive and did an impulsive buy. So, it's crucial to make a note of your necessity and follow it strictly.
Instead of getting attracted to unnecessary things, stay focused on your financial goals. Keeping your focus on the right things will help you understand your habits more clearly. Your focus will automatically help you achieve your future goals.
Knowing your requirements and sticking to it is one of the most crucial Financial Tips for College Students you must always keep in mind. Sometimes, you might get confused between your essentials and wants, but if you have already decided your future goal, you will know it.
Also Read: 5 Best Books For College Students: Must-Read Before Graduation
2- Save as Much You Can
Sticking to your essentials doesn't mean becoming miserable in the present days. However, Saving and spending on the things that add real value to your life can be a wise decision.
Know your budget, decide to keep a small amount aside and then decide your spend at various things, places or events. I am confident that you get enough money as pocket money that you can save and plan for the future as well.
One of the important Financial Tips for College Students is that even if you don't have enough money to save, cut your needs and save for bigger things. I believe you are at an age where you have bigger dreams than an adult who is running a family.
The only difference is, you might not understand the requirements of your future right now, so you need to plan a little saving and let it be automatic.
3- Prefer Second Hand Things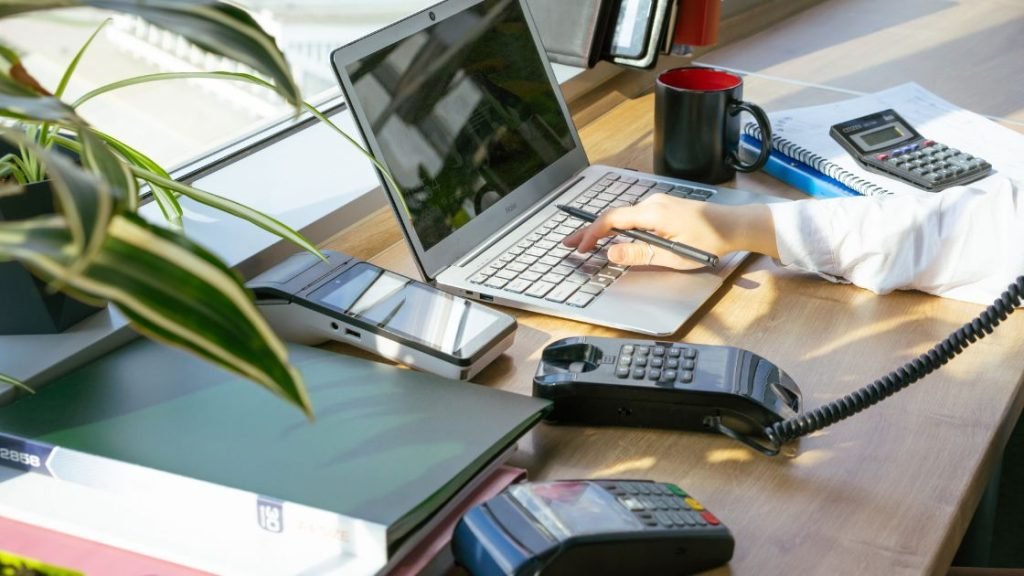 You know I am an adult but when it comes to cars or gadgets I prefer second hand things. If you have read the great Warren sir, He also suggests buying a second hand car as it saves a lot of our hard earned money.
I don't think that you or I are richer than Mr. Warren so Try to follow some of his advice when it comes to financial management. There is no doubt that there are many of your requirements that used products can fulfill you.
Selecting Used products saves a lot of your money that can help you have a lot of money in saving wallet. One of the most important Financial Tips for College Students, I give, is to perfect used products as much as you can.
4- Invest A Little Amount Every Month
There are many tools that give unbelieve returns if you start at an early age like yours. If you can invest a small part of your pocket money and continue it until you are 40 or 60, you will have enough money to buy a home or other assets.
Asset is something that gives you a recurring amount if you use your money wisely and create assets. I know that you are at an age where you don't think much about your future as you think of having enough money.
One of the crucial Financial Tips for College Students is to learn to find the best products for yourself and create assets for your shining future. One of the most wise favors you can give yourself is planning your future as early as possible.
5- Use Your Credit Card Carefully and Wisely
Having a credit card and using it while hanging out with your friend can be your most exciting for you. Sometimes, this one habit can lead you to use your credit card heavily and get into debt.
Know that a credit card is a way to easily get into debt and imbalance your financial conditions. Therefore, sturdy your credit card carefully and know how you can save money while using your card regularly.
One of the Financial Tips for College Students I would suggest you consider giving a deep thought. Instead of using your card everywhere, prefer cash and use your card where you get extra cashback.
Also Read: 9 Essential Self-Care Tips For College Students 
FAQS
What should a college student do with their money?
A college student must plan his pocket money and decide to have a small amount aside. The best use of that small amount is to invest in some mutual fund for a longer period of time.
You can't imagine how much money you will have when you enter your 40s. A small amount for a longer period of time gives you a huge amount of money.
How can I grow financially in my 20s?
There are a very few tools that can help you grow your money in the best and most ways. Invest in equity, mutual funds and let it be auto debit so that you can be disciplined in investing.
You are in an age where you can do impulsive shopping and automatic investment will help you to be disciplined and use your money wisely. Keep learning about personal finance and you will grow more than you can imagine.
How do college students set financial goals?
A college student must learn about saving money, investing and building your emergency fund. Make yourself stick to your decision whether you want to go for a job or business in the future.
If you want to go for business, you need investment and your small savings in your student life can help. Small effort can make you financially free at a young age.
What should be the pocket money for college students?
There is no specific amount for "pocket money" as it depends upon various parameters. If the student stays in a hostel, there are different requirements, such as PG or staying with parents who need a lesser amount than the hostel.
So, Calculate your monthly spend and have some emergency fund along with regular needs. It will help you decide your pocket money easily.
Final Words: I can understand that your age tempts you to do a lot of fun and spend a lot of money, but this age will pass soon. If you will be a bit wiser at this age, the rest of your life will Thank You.
I will suggest you consider these Financial Tips for College Students and young adults and plan your rich future. You are at an age that can lead you to a luxury or measurable life ahead.
If you found this article guiding, share it with others and guide them to become wiser about finance at an early age. Also, don't forget to bookmark this page for more guiding articles like "Financial Tips for College Students" for instant access in the future.
Stay Healthy, Stay Blessed