Making Decision Bible Verse | Scriptures on Decision Making | Scripture for Making Decisions | Bible Verses about Choices | Bible Verses about Decisions | Bible Verses for Guidance in Decision Making | Bible Verses about Choices and Consequences
Decision making is a skill that can either take you up or down in life. From carrier to relationship to food and clothes, decisions that affect your life play a crucial role.
Choices are important and it needs your intellectual power and strength to move forward. Sometimes it also affects your other family members or related to you.
In this blog post of BigBrainCoach, I will share some of the most important Scriptures on Decision Making. It can guide you and enhance your intellectual As well.
Let's explore what the bible says about decision making? 
Bible Verses about Decision Making
Proverbs 3:5-6 (NIV) "Trust in the Lord with all your heart and lean not on your own understanding; in all your ways submit to him, and he will make your paths straight."
First and foremost, you need to understanding, if you let God rule your life, you don't need to worry about any of your decisions. If you don't mix your opinion in God's will, you will naturally walk on the right path.
James 1:5 (NIV) "If any of you lacks wisdom, you should ask God, who gives generously to all without finding fault, and it will be given to you."
Those who are not completely, blindly into God's wish, just ask Him before taking any important decision. Have a firm mindset to trust the answer. I am confident that These Scriptures on Decision Making will absolutely change your mindset about it.
Proverbs 2:6 (NIV) "For the Lord gives wisdom; from his mouth come knowledge and understanding."
Also Read about Prayer for Confusion in Relationship and Life
Inspiring Scriptures on Decision Making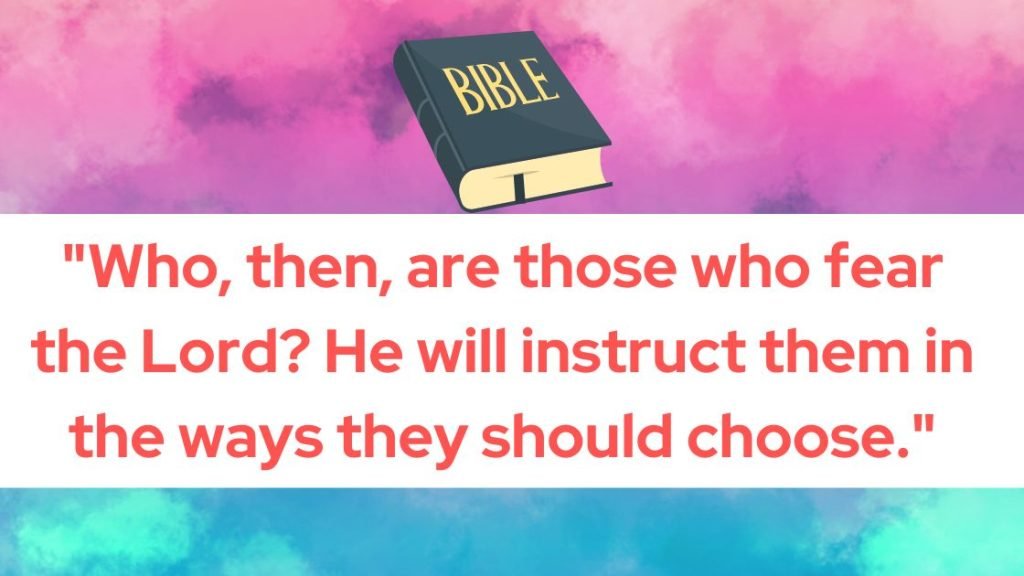 Psalm 25:12 (NIV) "Who, then, are those who fear the Lord? He will instruct them in the ways they should choose."
Our beloved God has made rules to rule this material world but we humans are distracted so much that blind us. Those who are in Love with God, don't need to worry as God Himself instructs them.
Proverbs 16:3 (NIV) "Commit to the Lord whatever you do, and he will establish your plans."
As our life is the outcome of our choices, if one can commit themselves to God, He will make sure all their choices go right. These Inspiring Scriptures on Decision Making can help everyone to create a blissed life.
Psalm 73:24 (NIV) "You guide me with your counsel, and afterward you will take me into glory."
Bible Verses About Choices and Consequences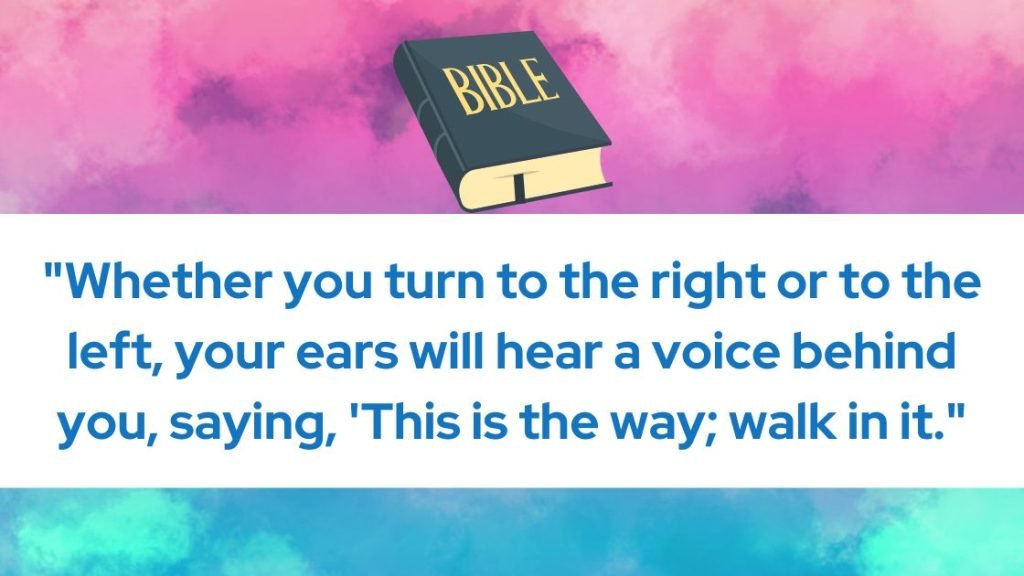 Isaiah 30:21 (NIV) "Whether you turn to the right or to the left, your ears will hear a voice behind you, saying, 'This is the way; walk in it."
When a person is walking following God's voice, there will be no path to mislead him. The miracle about Godly children is that the way they walk, it becomes right for them.
These Scriptures on Decision Making have made me believe in His guidance and accept that everything I do, in the name of HIM, is right.
Proverbs 11:14 (NIV) "For lack of guidance a nation falls, but victory is won through many advisers."
Guiding Scriptures on Decision Making
Psalm 37:23-24 (NIV) "The Lord makes firm the steps of the one who delights in him; though he may stumble, he will not fall, for the Lord upholds him with his hand."
The best thing about Having Faith in God about your choice is that He guides you even in your simple choices such as dinner menu. Every step you take becomes the way you were meant to walk.
Proverbs 3:7 (NIV) "Do not be wise in your own eyes; fear the Lord and shun evil."
All you need to reach to that level is practice your faith in keep reading some Scriptures on Decision Making. It will assure you if you are following Him correctly or not.
Guiding Scriptures on Decision Making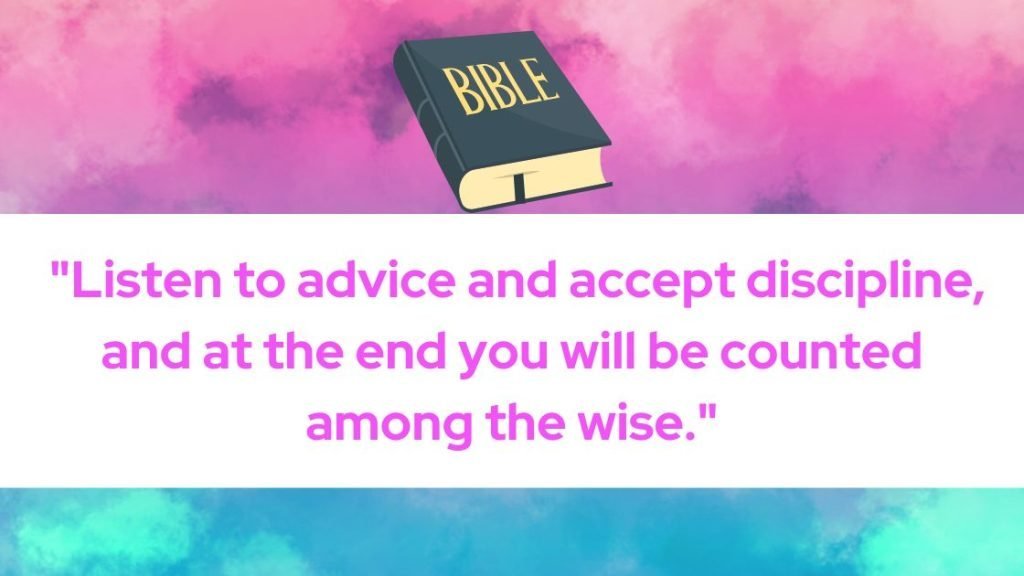 Proverbs 19:20 (NIV) "Listen to advice and accept discipline, and at the end you will be counted among the wise."
God has already given a blueprint to live life on the track by following His rules. If you can discipline yourself effortlessly, trust me, you will never go wrong.
Proverbs 15:22 (NIV) "Plans fail for lack of counsel, but with many advisers, they succeed."
People fail, plans fail, efforts fail because somehow, it was not following God's guideline. Agree or not, either it's your lack of God's communication or sometimes karma.
Romans 12:2 (NIV) "Do not conform to the pattern of this world, but be transformed by the renewing of your mind. Then you will be able to test and approve what God's will is—his good, pleasing and perfect will."
Also Read about 8 Signs God is Preparing You for a Relationship
Powerful Scriptures on Decision Making
Proverbs 24:6 (NIV) "Surely you need guidance to wage war, and victory is won through many advisers."
When you make God your advisor, how can you fail in life or in your decisions? He is the ruler of this universe, cant He guide you? Be faithful to Him, Let Him rule your life.
Psalm 119:105 (NIV) "Your word is a lamp for my feet, a light on my path."
Those who have faith in God, for them, God's words are the guiding light. A Guiding light that enlightens the path even during the darkest days.
Proverbs 20:18 (NIV) "Plans are established by seeking advice; so if you wage war, obtain guidance."
Unlike me, there are many people who believe that God has bigger plans for them. I can say, from my experience, that thought is enough to shape your life.
Jeremiah 29:11 (NIV) "For I know the plans I have for you, declares the Lord, plans to prosper you and not to harm you, plans to give you hope and a future."
Powerful Scriptures on Decision Making
Psalm 32:8 (NIV) "I will instruct you and teach you in the way you should go; I will counsel you with my loving eye on you."
People who think they are the creator, at some points, might lose their sight. As the only creator and ruler on this plane is God. Those who obey Him, are the blessed ones.
Proverbs 21:5 (NIV) "The plans of the diligent lead to profit as surely as haste leads to poverty."
Have a very clear vision about God's love, care and guidance for your life and He will be there for the rest of your days.
Psalm 48:14 (NIV) "For this God is our God forever and ever; he will be our guide even to the end."
FAQS
1- What is an example of decision making in the Bible?
There are many, Here I will say when Abraham had to choose between obeying God or saving his son. Abraham was very clear in His head to obey God, but in the end, an angel of God stopped him.
God simply tested Abraham if he would be faithful to Him. And he was, despite being faced with an agonizing decision.
2- What is called the power of making decisions?
Decision making is all about taking responsibility for your actions. It's a skill that not only gives you authority but power to make the right choice for you and for others who are dependent upon your decisions.
When your decisions are good for you, including others, you become powerful enough to take responsibility for betterment of many lives.
Final Words: Life is full of complex occasions that often make us struggle a lot. The good news for those who are believers is that they only need to strengthen their connection with God.
One simple yet powerful effort will not only strengthen you but lead you to the right path in life. These Scriptures on Decision Making will ensure your thought and help you grow your wisdom.
If you found this article helpful and guiding, do like this article and share it with your friends and family members. Also, don't forget to bookmark this page for more informative articles like "Scriptures on Decision Making" for instant access in the future.
Stay Healthy, Stay Blessed