Are you a mother who is raising her child alone and going through a lot of challenges? Before I talk about Single Mom Prayer that I have been doing for their happiness, I have something to say to you personally.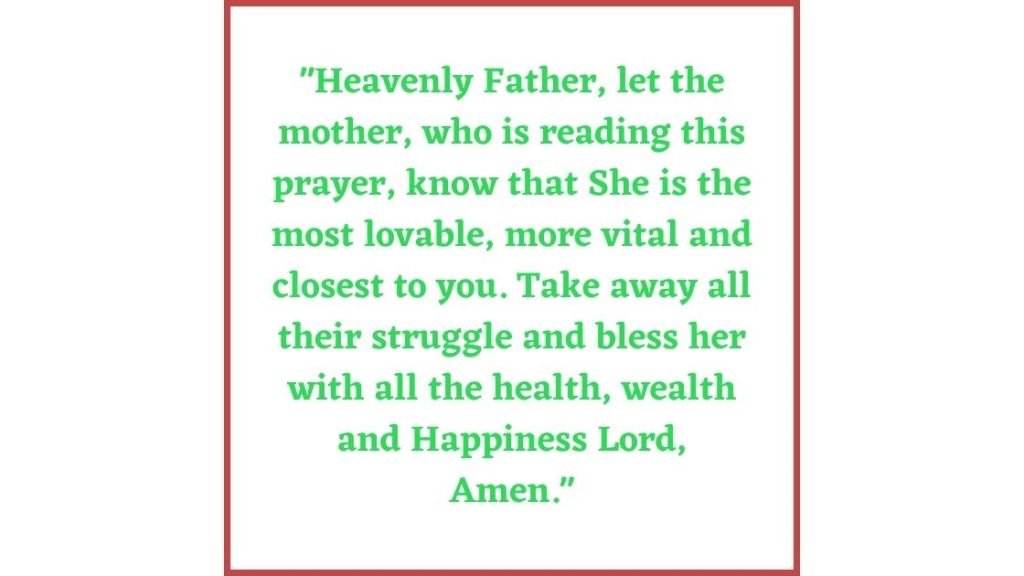 "Heavenly Father, let the mother, who is reading this prayer, know that She is the most lovable, more vital and closest to you. Take away all their struggle and bless her with all the health, wealth and Happiness Lord, Amen."
Believe me; you have been a great source of strength to me. The most complex challenge for a parent is to raise a child well, and if you can do it alone, who is stronger than you?
I know it's not as easy as it appears, but I want you to look at the other side of you who fight every day for the soul who is dependent on you. Had you ever thought you could do whatever you did in the past?
I am sure you have done more than you ever thought about yourself. That's the power you possess. No matter what your current situation is, you are going to do better in the future.
In this article of bigbraincoach, I will share some powerful prayers for struggling single moms. Whether you are the one or you want to send some positive vibes through single mom prayer, this article will help you.
Prayers For Single Pregnant Mothers
"Heavenly Father, I pray for those women carrying a baby in their womb and struggling alone to manage it. Comfort them, protect them and show them lightly to a shining future. Provide the courage and strength to bring the child into the world happily. Amen."
The most challenging time for a woman is when she carries an unborn child with her without any cooperation from her partner. Also, it's the most courageous act a woman can do in a lifetime.
If you or someone you know finds it challenging to manage an unborn child and life, Pray and ask God to help and protect them.
There is only one act that never goes to waste is prayer! The word you use in the presence of God becomes The most sacred and potent words. Nothing can major its power, but you can experience it in life.
Use and share these single mom prayer with those who need the inspiration to keep going.
"Heavenly Father, I don't know what my future holds, but right now, I am all alone and finding it hard to breathe anymore. Loneliness is inviting harmful thoughts and more pain. All I am asking you to protect me from such evil ideas, Guide my path and provide me with the necessity to bring this child into the world. Amen."
Also Read about Powerful Prayer For Hopeless Situations
Prayers For Struggling Moms/ Single Mom Prayer
"Dear God, Life has never been easy to me, but now it seems to keep testing me more and more. I surrender myself in your hand, remove all the burden and pain and make me feel light. Hover over me and provide me with the strength and wisdom to find the light and follow it. Amen."
Moms, who are finding it tougher to cope with life alone, taking care of their children alone, are those who deserve all the happiness. Their courage is not only strength but an inspiration to other single mothers.
Praying for them gives me a sense of satisfaction and fulfillment that we may not achieve by offering them materially.
If you, too, want all the struggling single mothers to be happy and overcome all their challenges, pray for them and share these Single mom prayers with others.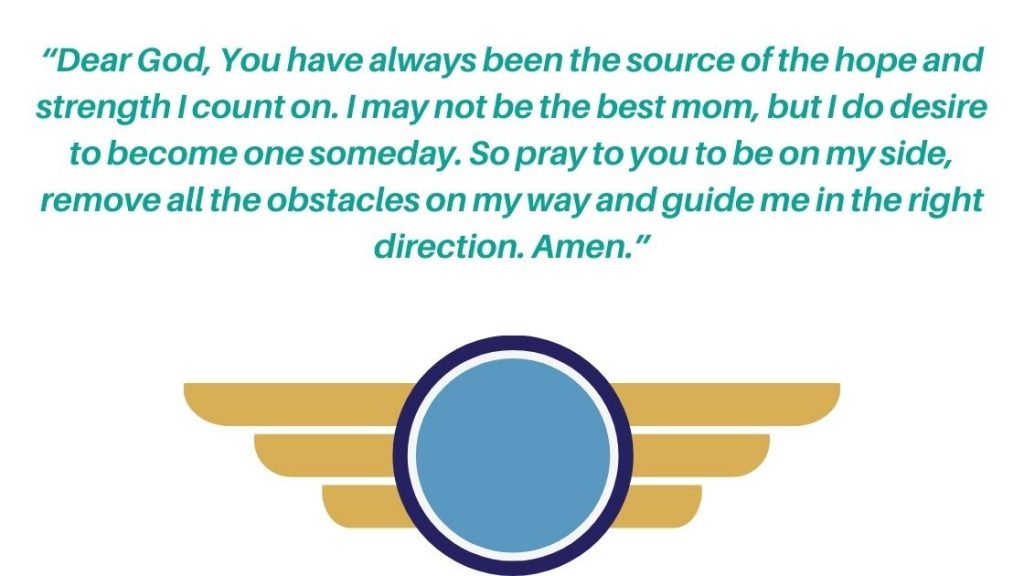 "Dear God, You have always been the source of the hope and strength I count on. I may not be the best mom, but I do desire to become one someday. So pray to you to be on my side, remove all the obstacles on my way and guide me in the right direction. Amen."
Single Mother Prayer Quotes/ Single Mom Prayer
"Heavenly Father, provide me the strength and wisdom to become both, A good father and a Mother to give my child the best life. Grant me hope when I am hopeless, strength when I am weak, and light when I am lost. Help me become The parent my child deserves. Amen."
Yes, It is easy to admire but hard to go through what a single mother goes through. Faith in God and His plan for them helps them to move forward one day at a time.
If you are a brave single mom or know someone who needs the inspiration or realize her true worth, shares these Single mom prayer and quotes with them.
"Dear God, Your Faith in the capacity of a single mother provides them the inner strength to face all the daily challenges. Sometimes, they forget their strength and suffer more. Let my wish come true and provide them more power and fulfill all the desires they deserve. Amen."
Catholic Prayers for Single Mothers
"Dear Lod, Thank you for providing me with enough resource to take care of my child and keep going. I pray you to make me more stronger, wiser and smart enough to raise my child the way I want and do the right things I always wanted to do. Amen."
Being a single mother might weaken you sometimes but keep reminding yourself you are stronger than those moms who have support. My prayer is always with you, and I wish you have all that you desire in your heart.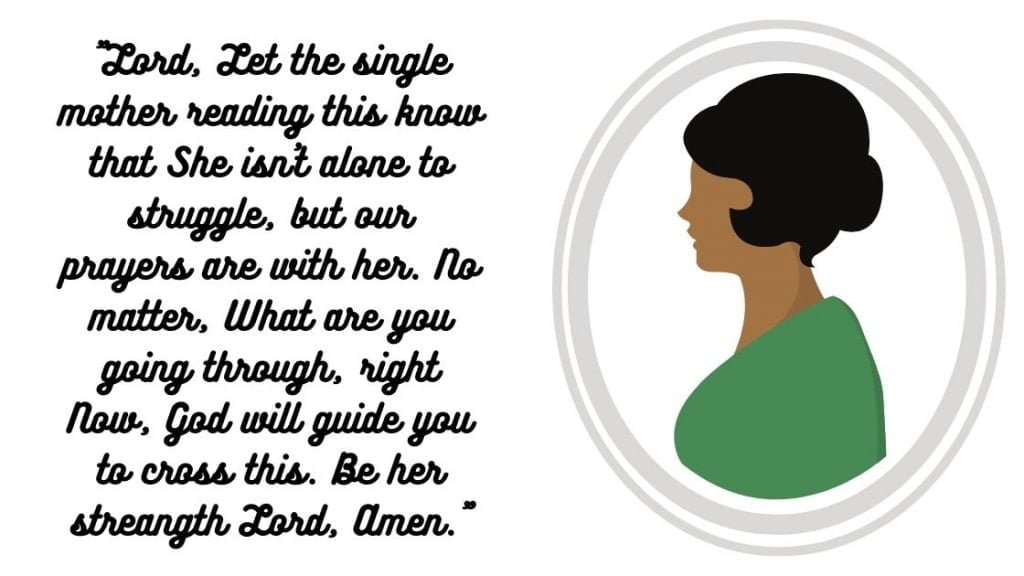 "Lord, Let the single mother reading this know that She isn't alone to struggle, but our prayers are with her. No matter, What are you going through, right Now, God will guide you to cross this. Be her strengths Lord, Amen."
Prayers For Single Pregnant Mothers
"O Holy Lord, I made a mistake by trusting and surrendering myself to the wrong man. Now my soul is crying and regretting everything, carrying an unborn child is stressing me to hell. Be my shield, my Lord, guide me, protect me and give me the courage to bring this child into the world. Amen."
Getting involved with the wrong man and experiencing betrayal has been the most painful event for women carrying the baby. It's time for them to move on for the sake of their unborn baby.
They may often seem overwhelming, which is very natural; these single mom prayer will help them. Let our prayers become the strength of those mothers out there who are struggling alone.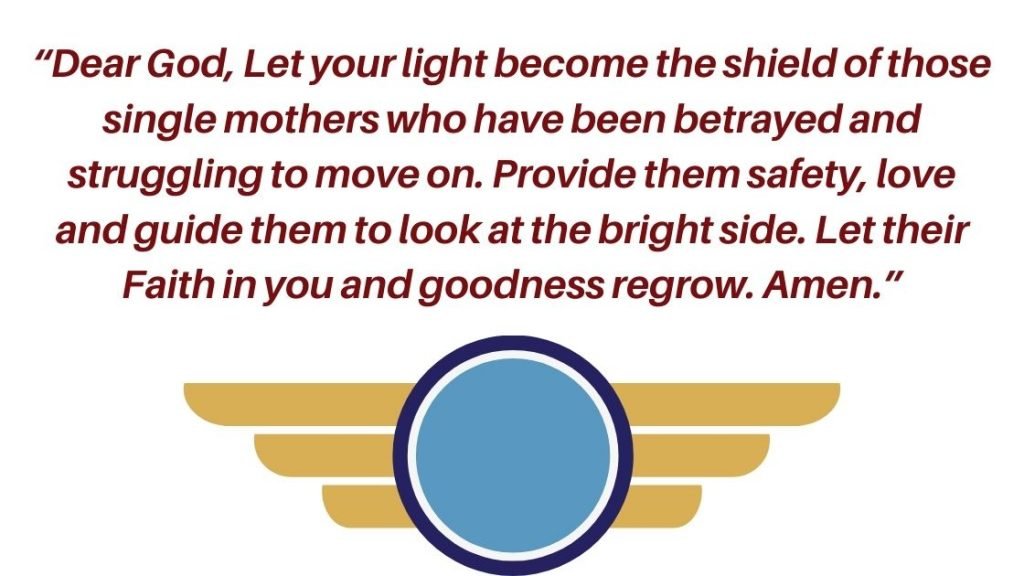 "Dear God, Let your light become the shield of those single mothers who have been betrayed and struggling to move on. Provide them safety, love and guide them to look at the bright side. Let their Faith in you and goodness regrow. Amen."
Also Read about Signs of God is Watching Over You 
Bible Verses For Single Mothers
Philippians 4:6 – Don't worry about anything; instead, pray about everything. Tell God what you need, and thank him for all he has done.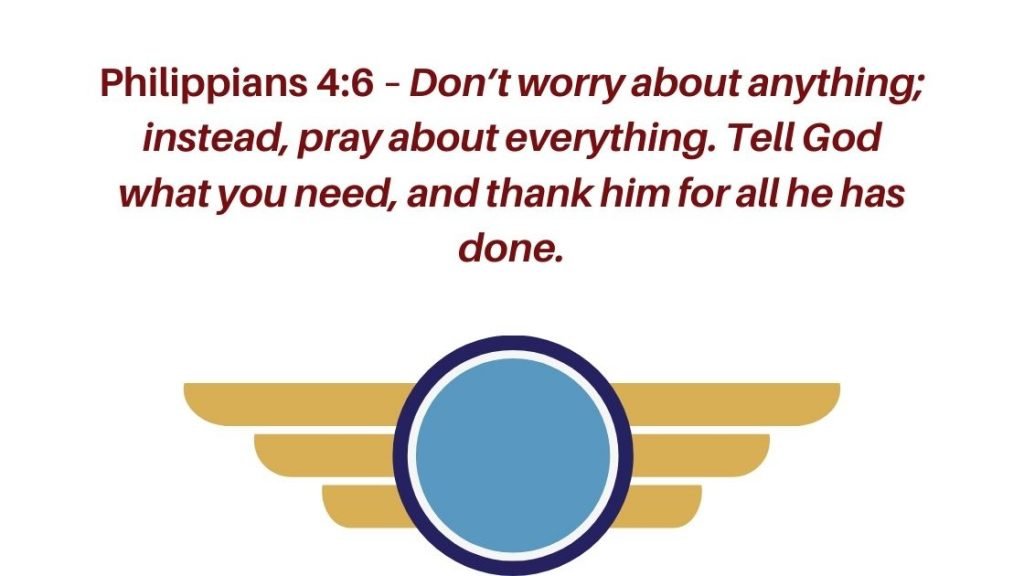 When life seems against us, It's tough to believe in a better future. However, every ancient scripture claims that holding your Faith in God can change everything.
These Bible verses for single mothers can awaken their belief and fade the pain that has covered them. Showing your support, sharing encouraging sayings, and prayer for single moms helps them to regain their belief.
Psalm 147:3 – He heals the brokenhearted and binds up their wounds.
Let them believe that God's plan is far better than they had planned for themselves. All they require at this moment is to surrender and Have Faith in the divine.
Psalm 138:8 – The Lord will work out his plans for my life, for your faithful love, O Lord, endures forever. Don't abandon me, for you made me.
Words Of Inspiration For Single Mothers
First of all, they don't require words of inspiration because they might be unaware that they are an inspiration to millions of parents.
A child raised by a single mom is definitive evidence that she can do everything a man alone can not. Their life may not seems easy but believe me, it's full of life.
In Hinduism, Lord Shiva states," Without me, Sati maybe at her half self, but Without Sati I am Nothing." That is what a single mom carries in her heart, courage, strength, wisdom, and Faith in herself.
Hey, you, single Mom, reading this, I am so proud of you for the way you present yourself. Whenever you keep your pain aside and give a reason to your child to smile, At that moment, even God bows in front of you.
Single Mom Prayer/ Single Mom's Prayer for Her Son
"Father, guide my child to recognize the right and the wrong, help him to overcome all the distractions, and provide him the power to focus on his life path. Protect him from evil and let his spirit stay under your protection. Amen."
A mother is someone who gives up on her happiness to raise their children well. What troubles her most that, "Am I enough for him, and will he become a person I imagined?"
To those mothers- Hey, you did incredible darling, don't let fear overshadow your all the struggle, have Faith in your will. Let your prayer and Faith stay more potent than the slight fear that's been troubling you.
If you or someone else is losing Faith in her, share this single mom prayer with them and keep them strong.
"Heavenly Father, Let my son become an intelligent, supportive, and the son I imagined. Be his guide, parents, and protector so that he can be whatever he wants to be, and make us proud of him. Amen."
Also Read about Powerful Prayers for Business Success and Prosperity 
Strength Single Mother And Son Quotes
Diane Keaton, "The loves of my life are my children and my mother. I don't feel as if I need a man."

Females who are raising their children alone are my source of more profound strength and motivation. I love reading their stories and keep reminding myself to have the strength they have been blessed with.
If you are one of them, let me know your story in the comment box and inspire me to Work Hard, pray more and strengthen myself like you. I feel the best use of my time in the day is when I keep saying Single mom prayers for those who are more robust than me.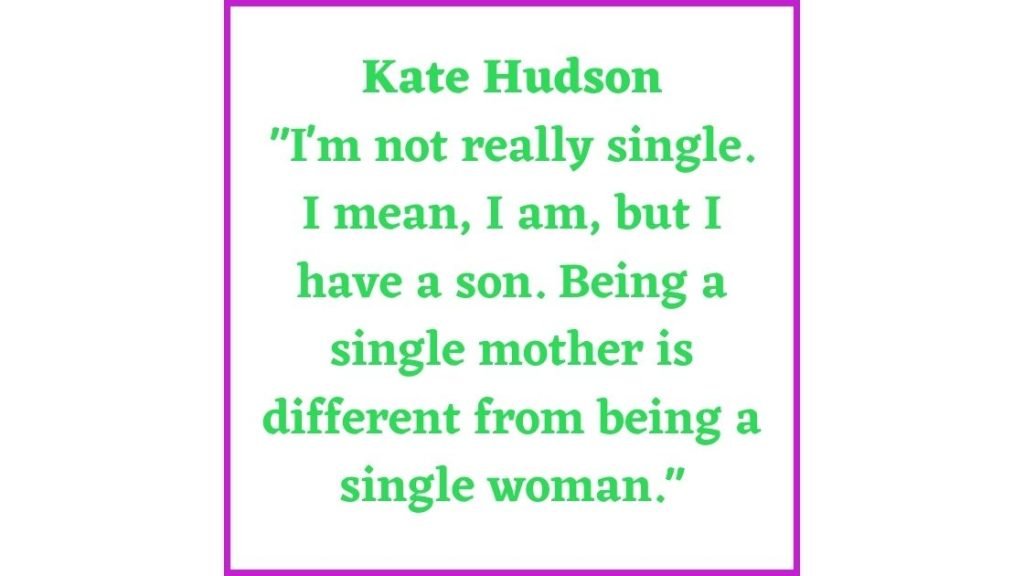 Kate Hudson, "I'm not really single. I mean, I am, but I have a son. Being a single mother is different from being a single woman."
FAQS
1- How Do You Help A Struggling Single Mom?
If you are someone who intends to help those who are fulfilling her children's needs alone, Praying for their strength is the best way.
If you live nearby or you are close enough to help in some emergencies, then you must do. However, I believe helping someone become stronger, independently capable is better than offering any physical or material helps.
There is a saying in Hindu scriptures: Helping someone earn their bread is better than offering bread. So, if you want to help a single mother, do these single mom prayers and let them overcome their struggles.
Final Words: If you are a single mother, Keep up with your confidence and have faith in God. You are stronger than you have ever thought of. Read these Single Mom Prayer and share with others to inspire them more.
Our Good wishes, Prayers are always with you.
If you found this article helpful and informative, Share it on your social media and let help others to stay inspired and keep inspiring others.
Also, Don't forget to bookmark this page for more prayers like "Single Mom Prayer and Quotes" for instant access in future.
Stay Healthy, Stay Blessed