ARE YOU GETTING THE LOVE YOU WANT in your relationship? Or looking for a guide to enhance your relationship? If you haven't read any of Harville Hendrix Books yet, it's time to grab one.
The Author and his relationship book have already changed millions of couple life. I am confident that it will do the same to you and bring miraculous changes to your relationship.
Dr. Harville Hendrix, along with His wife Helen LaKelly Hunt, heals people and their relationships using their own unique way. Their experience as therapists can be experienced while reading their books.
Let's see some of the best books by Dr Harville Hendrix on the relationship you must read in the coming days.
Top 7 Dr Harville Hendrix Books for Relationship
1- Getting the Love You Want
It's one of the relationship books that every couple must read because everyone these days are hungry for Love. As the name shouts, No matter how much you give, it always seems less when it comes to the Love returning to you back.
The book was published in 2005, was loved by millions of people, and grabbed the New York Times best-selling place. The Author, Dr. Hendrix, and his wife, Dr. Hunt, share many insights commonly ignored these days.
The book is an excellent step-by-step guide to making your relationship more exciting, long-lasting, and happy companionship. The book presents many practical and effective exercises that enhance relationships values.
Most importantly, the book is written by a therapist who has spent more than 30 years studying human relationships. It's one of the Harville Hendrix every couple must read to have a fulfilled relationship.
Also Read about Inspirational Spiritual Passages on Love and Healing
2- Keeping the Love You Find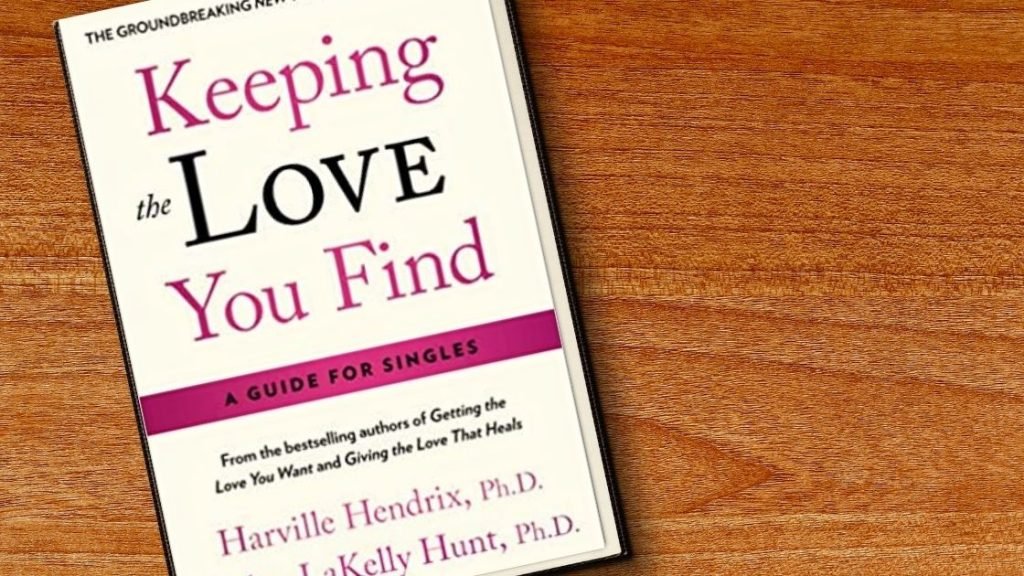 "Divorce may allow people to escape from bad marriages, but until we take steps to ensure good marriages, to facilitate individual happiness and fulfillment, until we learn what we're about, we will continue to have desperate singles, joyless marriages, troubled children, and a society becoming more dysfunctional by the decade."
The above quote from the book " Keeping the Love You Find" validated my belif about marriages. It's always ME who has the key to my life or relationships, including Marriage.
Often there are many hidden wound that needs healing which we must try to heal by ourselves, but we expect our partner to do. The Author presents many hard truths that readers find hard to accept.
If you want to go deep in yourself to enhance your relationship, it's one of the crucial Harville Hendrix you must read. Highly Recommended!
3- Making Marriage Simple
"Making Marriage Simple" is a revolutionary book in the Relation genre. Unfortunately, most of the Marriage collapses after a few years of togetherness.
The leading cause behind those failures is the loss of passion, responsibilities, no newness, etc. After years of conflicts, this Harville Hendrix marriage book helps bring a new understanding and spark again.
Many exercises shared in the book help grow better and make Marriage an exciting journey with ups and downs.
The book is a genuine gift if you are ready to accept the facts about yourself and willing to make your relationship excitedly develop. I found this book helpful and worth reading.
The ten truths shared in life will show you where things are not in alignment, and you need to change. Overall it's one of the Harville Hendrix Books that can transform your Marriage into an exciting marital affair with your partner.
Also Read about 17 Best Self-Help Books For Confidence
4- Harville Hendrix Books- Receiving Love
Being a spiritual healer, I know that self-care and self-love are crucial in a successful relationship. People quickly reject this truth, saying it's selfish to think about self-care.
The book validated the truth about self-love and self-care. This book talks about one of the significant points common in every Marriage, and it's rejecting the Love and care from your partner after a few years.
After years of their therapist experiences, the authors explain how this rejection leads to unhappiness. This rejection comes from an unnurtured childhood which needs healing and validation that accepting the Love you receive from your partner is crucial.
In one sentence, " This is one of another Harville Hendrix Books on relationship every couple must-read."
5- Giving The Love That Heals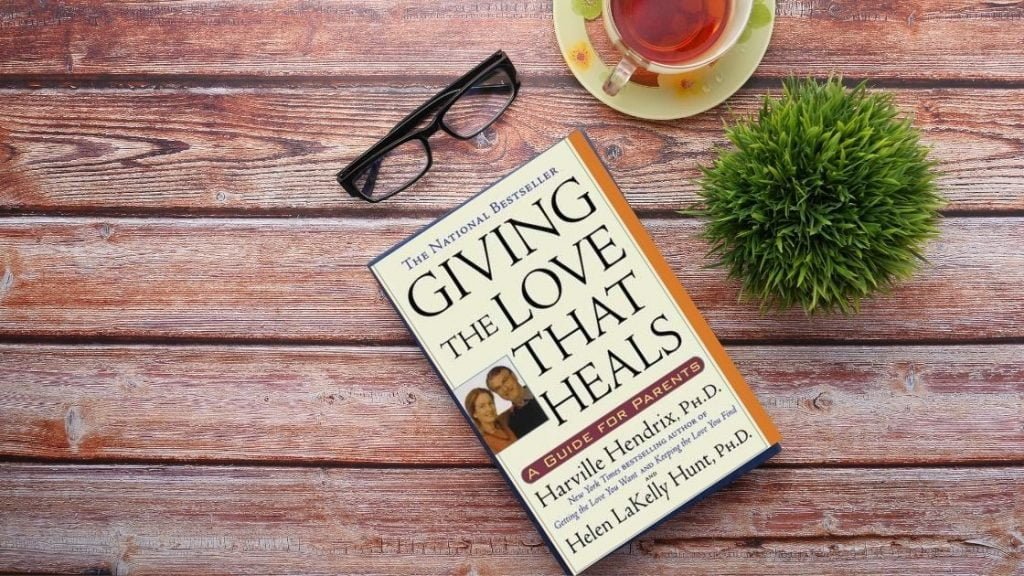 "Giving The Love That Heals" is an ultimate way to heal your past and present, which plays a crucial part in a healthy marriage. This groundbreaking book shares many exercises that help to heal.
The Healing exercises not only help in healing your past and prepare you to become a better parent or grandparent in the future. If couples only remember that Love Must Heal, then every relationship will become divine.
With the practical and insightful approaches, authors have healed millions of marriages in the past and keep doing the same, even in 2022. I believe, These relationship books are Gennie for those looking to reshape their marriages.
Every couple must read one of the other powerful Harville Hendrix Books to enhance their marriage quality.
Also Read about The 10 Most Inspiring Books About Weight Loss
6- The Personal Companion
"The Personal Companion" is one of the Harville Hendrix books for singles who have lost their hope in meeting the right one. After a few failed relationships, most singles stop believing in a perfect partner.
If you are single and reading this book, this book will guide you to recognize, heal and prepare yourself to Love again. The book is a step-by-step guide including many exercises, Meditation, and, of course, wisdom.
The six steps shared in this, Create, Develop, Transform, Reflect, Identify, Discover, will help you enhance your relationship with yourself.
Loving yourself in the first place is the hidden key to a successful relationship.
Unfortunately, many fail to understand the depth of it. With the help of The Personal Companion, you will undoubtedly meet the right one and succeed in the relationship.
Highly recommend Harville Hendrix Books for singles looking to meet their soulmates.
Also Read about Meet Your Soulmate Using Meditation
7- The Four Essentials of a Dream Relationship and Finding and Keeping the Love You Want
Last but not least, relationship books by Dr. Harvel Hendrix and His wife can transform your life if read with an open mind. First and foremost, I believe it's not about finding a perfect partner for a successful marriage.
But, It's about how you keep that craze for each other alive in the long term, as marriages need to be a togetherness for a lifetime. In this Relationship book, the Author has shared many effective exercises to create a more vibrant and long-lasting Love life.
The book offers a three-step process that helps recognize, eliminate, and heal unconscious memories. By reading this book, I realized that childhood experiences play a crucial role in a future relationship.
Unfortunately, most people aren't aware of it, leading to more divorces.
Hence, It's one of the essential Harville Hendrix Books about relationships for singles and couples as well.
FAQS
1- What is Imago?
Imago is a relationship therapy, especially developed for couples. The therapy is developed by a couple and author Dr. Harville Hendrix and Dr. Helen LaKelly. The therapy focuses on counseling and healing conflicts in relationships.
The therapy has some effective steps that help couples to dive deep into invisible issues and health.
2- What are the three steps of Imago therapy?
The counseling therapy developed by Dr. Harville Hendrix and Dr. Helen LaKelly has mainly three steps. The three steps include Mirroring, Validation and Empathy. It's one of the powerful ways to clear the conflicts.
The conversation during these steps are healthy, safe and very well structured. The results are profound and help people to better their relationships.
Final Words: If you genuinely want to keep the warmth, Love, and excitement alive in your Marriage, read all the Dr Harville Hendrix Books. Harville Hendrix exercises are simple yet effective, and if one practice it as suggested, relationships flourish like never before.
Dr Harville Hendrix audiobooks are also available on Audible; you may access them in audio form. Remember, Dr Harville Hendrix books Oprah Winfrey talked about during her Show and said "getting the Love You Want" is one of the most potent relationship books.
If you found this article informative and helpful, share it with your friends, family, and social media to spread awareness about marriages.
Also, don't forget to bookmark this page for a more informative and knowledgeable article like "DR Harville Hendrix Books" for instant access in the future.
Stay healthy, Stay Blessed.