Living awakened life and the following spirituality is the new trend around the world. Willing or unwillingly, life is forcing the planet to understand it more profoundly. If you are someone struggling with the awakening process, spiritual passages will help to understand the process clearly.
Awakening has been happening since ancient days; however, these days, it's easy due to the availability of more information. So, if you are looking for the answer to how to become more spiritual and access your psychic gifts, this article is for you.
In this article of bigbraincoach, I will share all those inspirational spiritual passages that have been available in holy books and scriptures. These passages about spiritual gifts will increase your future vision and provide you wisdom to keep going.
#1 Bible Passages for Spiritual Awakening
The holy Gita and Bible have been my favorite scripture to read whenever I get free time. I Believe you are reading this verse for a reason.
You may have crossed it several times, but you will only notice when the right time comes. Your right time has arrived, so do everything that takes you to awaken your consciousness.
"For salvation is nearer to us now than when we first believed" This hit me hard when I first read it. These spiritual passages will help you to understand your journey and walk fearlessly.
Proverbs 6:22
"When you walk about, they will guide you;
When you sleep, they will watch over you;
And when you awake, they will talk to you."
Also Read: 7 Best Spiritual Development Book You Must Read
#2 Bible Passages on Spiritual Growth
Walking on the spiritual path isn't enough; unlike studying in one grade isn't growth; your journey must grow with time.
The Bible says as you walk on God's path, you must grow in every area of your life. Your actions must be pure; your clarity must be seen in your decision and your wisdom in the judgment.
If someone is following God's words and still gets angry easily, gets upsets seen uncertainty, then the person needs to work on himself. The most crucial growth is when you give all the glory to God and consider yourself Nothing but a messenger, God's child.
It's one of my favorite Spiritual passages from the Bible that pushes me towards purity.
Peter 2:2 ESV
" Like newborn infants, long for the pure spiritual milk that by it you may grow up into salvation—"
#3 Spiritual Passages for Healing
Healing, one of the needed things the world is craving for today. Unfortunately, everyone is searching for an external supplement, not knowing that God is the greatest healer.
Such Spiritual passages mentioned in Bible need the attention of the world. Healers are no magical beings but the ones who develop a profound relationship with God.
In order to let your body, mind, and soul healed organically, just go closer to the divine creator. Those who dare to go closer to him, Nothing can make them suffer.
Jeremiah 30:17
"But I will restore you to health and heal your wounds,' declares the LORD…"
Sometimes, you may feel discouraged and in pain if the result is delayed. God says, Never lose faith in me because I am your Father. Most importantly, I have the power to heal your wound and restore everything you have lost.
#4 Spiritual Passages on Love
Love, the most desired emotion every living being on this planet requires. It's the emotions that have the most powerful strength a human being can own.
Unfortunately, these days Love has been corrupted with lust and greed. Humans are thirsty for love and searching for it. God says if you can love each other unconditionally, pure love will get develop organically.
Peter 4:8: "Most important of all, continue to show deep love for each other, for love covers a multitude of sins."
Love isn't the only way to survive, but it's one of the best ways to free from your sins. These spiritual passages from the Holy Bible teach us how to live a legendary life.
Love has the power to turn hate into pure love, so God says, keep showering your unconditional love at everyone.
Also Read: Top 7 Life-Changing Spiritual self-help books Must Read In 2021
#5 Spiritual Passages for Death
The death of loved ones is the most unbearable event we humans face in life. Those who are awakened experience less pain as they know the process of life and death.
God, Our Father and savior, doesn't want his children to suffer due to losing loved ones. Reading and understanding such spiritual passages about love, life, death helps in dealing with pain.
Romans 8:28
"And we know that in all things God works for the good of those who love him, who have been called according to his purpose."
Being spiritual has provided me with a sense of gratitude, surrendered, unconditional love and made me a better human being. If you are walking on a Spiritual path and finding it challenging to balance, read these spiritual passages daily in the morning.
#6 Bible Passages on Spiritual Maturity
Most people get confused between two phrases, let the child within you stay alive and grow spiritually with time. Yes, It's confusing and hard to be both at the same time.
However, studying Spiritual Passages and developing wisdom with God helps to develop such strength. All you need to have is a clear vision and pure intentions.
Matthew 5:48 ESV
"You, therefore, must be perfect, as your heavenly Father is perfect."
The spiritual journey is all about walking towards perfection. Yes, Nobody is perfect, but As I mentioned earlier, your intention must be to become perfect.
Do not look at anyone but look at the perfect Father, who wants you to become like him.
#7 Inspirational Spiritual Passages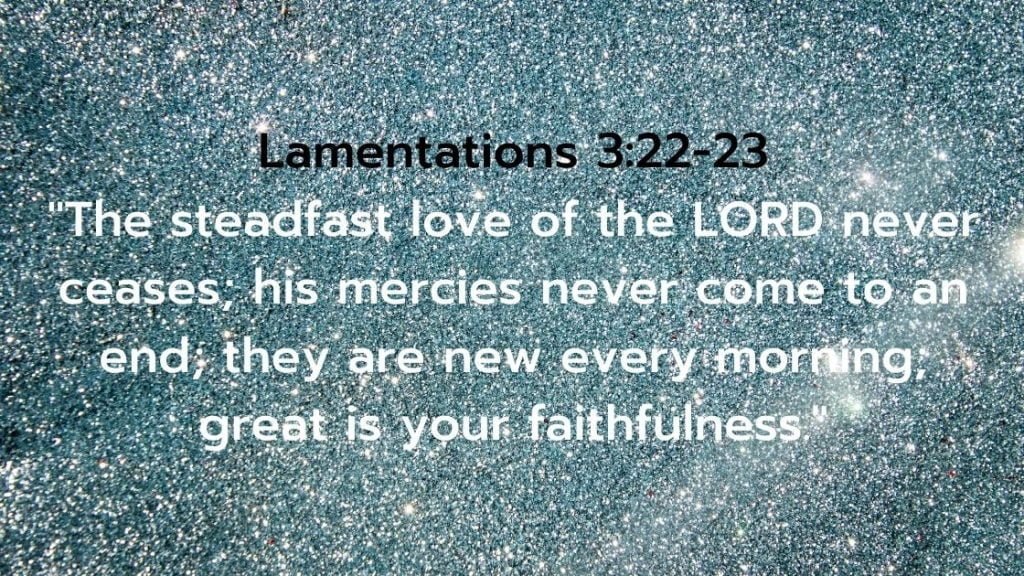 It's one of the inspirational passages that helped me heal my broken heart and trust again. I understood from it that no matter how much love you pour on someone, there is always chances of betrayal.
On the other hand, God, who we, selfish human beings barely remember, never forgets to love us unconditionally. Every morning just Giving thanks to God presents a vision of a bright future that excites us to live more.
Matthew 19:2
"But Jesus looked at them and said, 'With man, this is impossible, but with God, all things are possible.'"
It's one of my all-time favorite spiritual passages I have written in my heart. When I read it the first time, some things changed within me. After that, no matter how hard the present seems, my faith never shrink.
Also Read: 7 Ways To Experience Deep Spirituality And Master The Law Of Attraction
#8 Bible Passages on Spiritual Warfare
People who claim to be spiritual but suffer from world challenges must read it carefully. The reason behind this suffering is they don't surrender themselves fully to God.
For those who surrender themselves to God, God himself takes care of their challenges and provides them the solution instantly. The moment you put yourself in God's arms, no devil can stand in front of you.
Ephesians 6:11 ESVs
"Put on the whole armor of God that you may be able to stand against the schemes of the devil."
Therefore, don't just say but surrender yourself completely to God and let him drive your life events. Stay humble, grounded, and surrendered.
#9 Spiritual Formation Passages
Growing spiritually, I believe, is Nothing but a huge blessing not everyone gets a chance to receive. The world needs to understand that there is no use in fighting for material things but learning to understand life is worthy.
Growing by understanding and applying God's word makes a person wiser than any other educational area. Developing inner wisdom and your personality by educating yourself spiritually will make you greater in society.
Following these spiritual passages, I realized that with God, I could do the things I never imagined. Not to mention, walking on a spiritual path allows us to meet wonderful people worldwide who are genuinely making a difference in society.
Romans 8:28 ESV
"And we know that for those who love God, all things work together for good, for those who are called according to his purpose."
FAQS
#1 Which Bible passages show positive sensitivity to spiritual issues in individual life?
Romans 12:15 ESV
"Rejoice with those who rejoice, weep with those who weep."
Conflicts are not negative things if you watch closely. It's an episode that helps you grow emotionally and develop empathy for each other.
So, learn to share emotions with each other, whether it's happiness or sadness.
Final Words: If you ever feel low in life or discouraged by life challenges, write down these spiritual passages on a piece of paper, read, read and reread. I am sure it will boost your energy and show you a path around you, but you could not see.
If you found this article helpful and worth reading, share it on your social account and help others grow spiritually.
Also, Don't forget to like and bookmark the article for instant access in the future.
Stay Blessed