Have you read my previous article about the various benefits of Mindfulness meditation? Or you are new to meditation and looking for the answer to "How to do Mindfulness Meditation?"
Well, In both cases, this article is going to be a guiding scripture in a very easy manner. I believe, Mindfulness meditation is the best way to introduce your mind to function in a calm and exciting manner.
If you have been trying for a long time to meditate and failing, Mindfulness is going to be the reason for your great start. It's one of the widely popular and most practiced meditation as it takes less effort to practice and gain experience.
In this article I will share a mindfulness meditation script for beginners that will help you start your routine in a very positive and effective way. Before you go to "How to do Mindfulness Meditation" give me a few seconds to answer "what is meditation or what is mindfulness meditation specifically?"
Related : Ten Benefits of Mindfulness Meditation
Understanding the true meaning of meditation will help you to be constant and practice until you have your own experiences to inspire yourself.
What is Meditation? What is Mindfulness Meditation
If I have to describe meditation in one word, then Meditation is "Awareness". Awareness about the present moment, everything happening around you and witnessing your emotions against those happening.
Yes, this is what meditation does to your monkey mind, it declutters all the past and keeps running in your mind. Meditation organically cleanses and heals your mind, brain as well.
Now let's see what Mindfulness Meditation is? There are various ways to meditate but Mindfulness is the most practiced meditation in western world. The important point to keep in mind here is that meditation is popular in every religion, and community, the only difference is ways.
Mindfulness is a type of meditation that doesn't require any space preparation or mantras or any rituals. Mindfulness is becoming conscious about the moment or action you are doing in the moment.
The awareness about everything you do in your day to day schedule. Now, let's see How to do Mindfulness Meditation?
How to Practice Mindfulness | Steps to practice Mindfulness Meditation
1- Conscious Breathing
Prana, is a Sanskrit word which means the prana Shakti you inhale while breathing. It has the power to keep you healthy and relaxed. Unfortunately, man mixes this Prana with their troubled emotions.
If one can breathe consciously for a few minutes daily, especially in the morning, they can protect themselves from many physical diseases. The first step of mindfulness is to breathe consciously.
Whether you are sitting, walking or lying down, let your breath become deeper and deeper with every second. The first step and answer to your query "How to do Mindfulness Meditation" is to become conscious about the prana you are inhaling.
2- Be Focused
While breathing let your attention stay in the present moment, especially on your breath. Feel the chill while you are inhaling and warmth while exhaling. After a few sets of breathing your focus will stick to your breath naturally.
Enjoy and observe the way you breathe and let your body become more energized. Yes, Prana is the one who increases your strength and makes you feel light and energetic.
Let your attention be on your breath for a few minutes and let's go to the next step of Mindfulness Meditation.
Also Read: Top 5 Best Meditation For Anxiety and Depression At Home
3- Become Aware of Your Body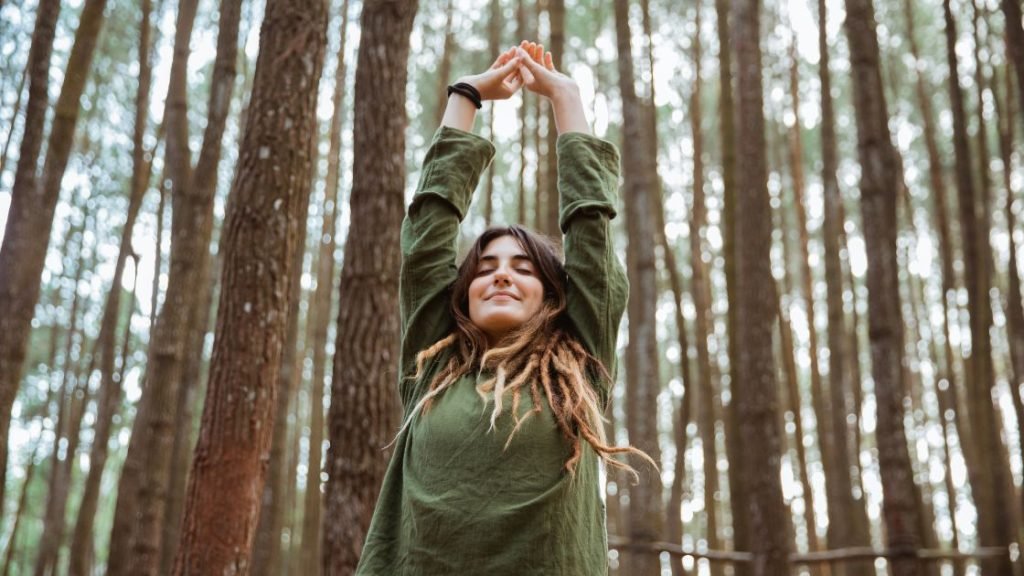 Breathing brings your awareness to the present moment and the activities you do. After a few minutes of focus, bring your attention to the temple you are living in, your body. Your body is also a part of your subconscious mind.
Whatever you think, you experience or feel not only a place in your mind but on your body as well. Start moving your attention to your body, from head to toe. One by one part must be felt.
By doing this you are scanning your body which helps moving on to the next step of mindfulness meditation. Yes, The next step and answer to "How to do Mindfulness Meditation" is releasing what you are carrying with you.
4- Release Stress Consciously
While moving your attention you will strongly sense which body part of you is in pain or stress. It's because when your mind is clear it can sense everything you want to. So, notice the heaviness upon your body parts.
Once it's clear, let it go from you and feel the lightness it brings to you. Saying release in your mind or visualizing the burden melting away also works. Let it go and keep your attention there until it all has washed away.
If there is someone, something or pain, let them go, it is past and it needs to be there. You don't need to carry with yourself and burden your present. Realize that past emotions and events have nothing to serve in the present or future.
Learn something good and move forward with good lessons. Now, let's jump to the final and most exciting part of Mindfulness Meditation, which is walking.
5- Walk Consciously
I found mindfulness most exciting as it allows me to walk and feel the essence of the present moment. Now, after going through all the above process I am sure you are in the moment and ready to walk.
While walking let your focus remain at the ground, feel your feet, grounded feelings. Allow yourself to walk the way you like to walk, observe the walking rhythm and feel the air.
Keep walking and see the magical feeling and relaxation you have never experienced before. Whenever you feel like doing something, you may stop and show your gratitude to the Universe.
I am confident you are clear with the steps and answer to "How to do Mindfulness Meditation effectively".
Final Words: You may decide the time of your meditation, either morning or evening. Just make sure to follow the steps and practice it in silence. Silence adds an extra effect to meditation practice.
If you found this Mindfulness Meditation Script guiding and worth sharing, let others learn from it. Share it on your social media and with loved ones, giving them a chance to start practicing it.
Also, don't forget to bookmark this page for more articles like ""How to do Mindfulness Meditation effectively" for instant access in the future.
Stay Healthy, Stay Blessed