December is the time to show your heartful gratitude to God and become more worthy of a better life in future. Many Bible verses about thanksgiving and gratitude words reflect God's wish.
This holiday season, including every moment you feel blessed, keep remembering God and keep praying. No matter how your year went, be humble, grounded and pray so that your next year become your best one.
The Year-End, Christmas season is the time to take a pause from your busy life and meditate, reflect and Give Thanks to God.
This article will cover bible verses about thanksgiving and gratitude and thanksgiving prayer points with scriptures.
Let's see the best way to say thank you in a godly way?
How do you say Thank You in a Godly way?
Words mean nothing when your heart doesn't feel the words you speak. Expressing your gratitude, either to God or someone else, requires your emotion attached to the word "THANK YOU."
When showing your attitude to God, sit in silence for a few minutes, clear your mind and connect yourself to God. Chose your words carefully that is linked to your emotions.
Before sharing my favorite bible verses about thanksgiving and gratitude, Here is a soulful prayer you may use in this holiday season.
"Thank you, Father, for all the blessings, the happiness you have showered in my life. You have furnished me with more than I could ever have visualized. Thank you for all the people surrounded with love, care and kindness for me. Lord, you have given me family and friends who make me feel extra blessed with their love and care. Amen."
Also Read: Powerful Bible Verses About Optimism, Happiness And Strength
Bible Verses About Thanksgiving And Gratitude
Colossians 3:15 "Let the peace of Christ rule in your hearts since as members of one body, you were called to peace. And be thankful."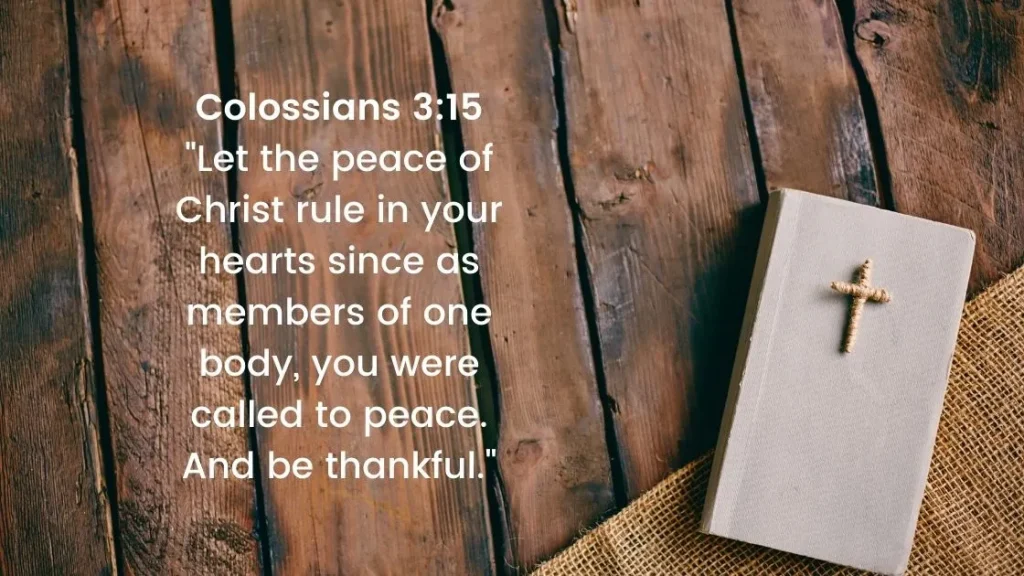 God says, learn to have the peace of God reside in your heart and mind.
In order to do that, sit for a few minutes daily and develop a silent connection to God. The silence time is the time when you actually live with God.
Don't forget to keep reading all these bible verses about thanksgiving and gratitude from time to time throughout the year.
However, The holiday seasons are the best way to apply it in life and express your love and faithfulness to God.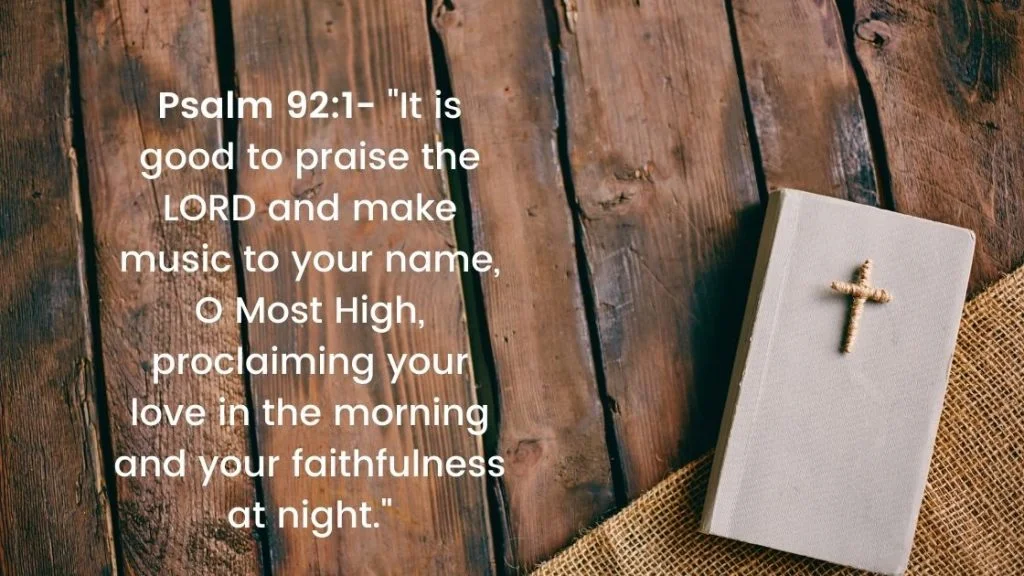 Psalm 92:1- "It is good to praise the LORD and make music to your name, O Most High, proclaiming your love in the morning and your faithfulness at night."
Bible Verses About Being Thankful for The Little Things
James 1:17: "Every good gift and every perfect gift is from above, and cometh down from the Father of lights, with whom is no variableness, neither shadow of turning."
Everything you and I have today is essential for us, and God provided it to his loving children. Like it or not, even if we have pain in our hearts, God thinks, it's for our Good.
We can learn to survive and thrive if we believe in God's will and accept that it's for our betterment. Every situation we can turn into our favor with the help of bible verses about thanksgiving and gratitude and our Prayers.
Keep reminding yourself that everything we have is from God, and we must treasure it throughout the Years.
Philippians 4:6: "Be careful with nothing; but in every thing by prayer and supplication with thanksgiving let your requests be made known unto God."
Let Your Thanksgiving Be More Than Your Supplication Bible Verse
Philippians 4:6-7 "Do not be anxious about anything, but in everything by Prayer and supplication with thanksgiving let your requests be made known to God. And the peace of God, which surpasses all understanding, will guard your hearts and your minds in Christ Jesus."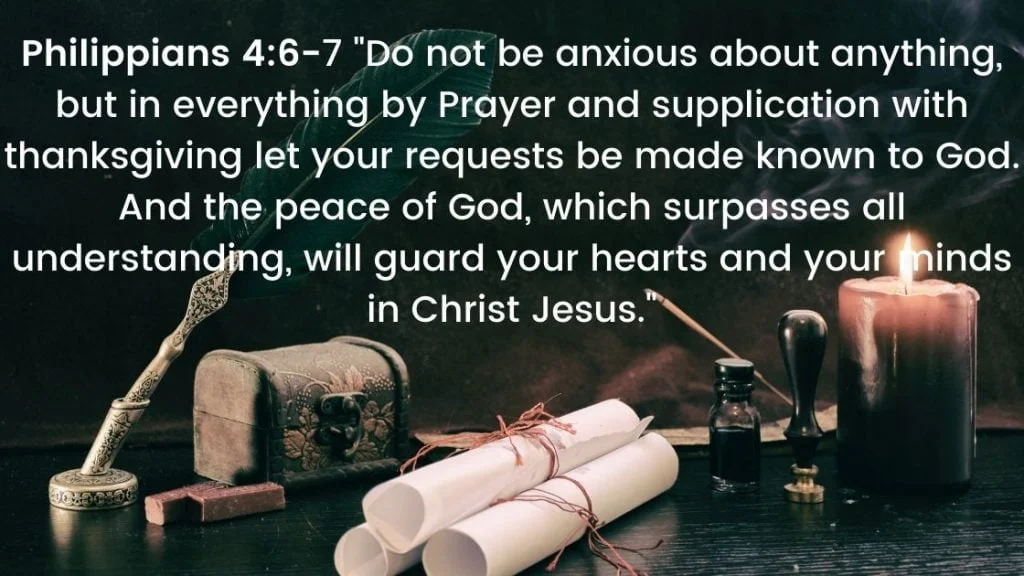 With the help of these specific bible verses about thanksgiving and gratitude, you can create a prayer for yourself. I believe prayers work more profoundly if we choose to decorate them with our words.
The reason behind my belief is I don't feel much connected to the prayers they use and the circumstances they are in.
Here is my all-time Prayer every night before I go to sleep.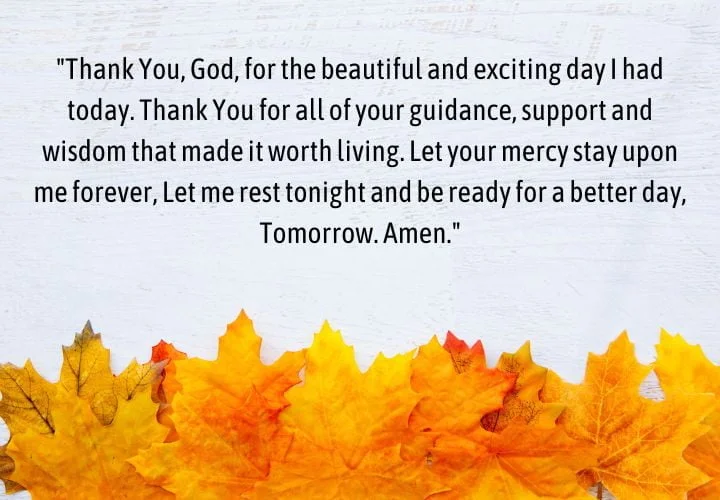 "Thank You, God, for the beautiful and exciting day I had today. Thank You for all of your guidance, support and wisdom that made it worth living. Let your mercy stay upon me forever, Let me rest tonight and be ready for a better day, Tomorrow. Amen."
Also Read: 11+ Powerful Catholic Prayers for Helping Others in Need
What does the Bible say about thanksgiving and gratitude?
1 Thessalonians 5:18 "Give thanks in all circumstances; for this is the will of God in Christ Jesus for you."
The bible verses about thanksgiving and gratitude have accelerated my faith in a higher power. In other words, it helps me ground myself and work towards becoming better than today.
Reading these lines and singing the verses helps me purify my thoughts and eliminate the ego, which sometimes burdens me. It also helps me accept the things that seem to be working against me at the moment.
These plasms also helped me gain my strength, patience and, become more humble and stay true to my core.
Psalm 107:1 "Oh give thanks to the Lord, for he is good, for his steadfast love endures forever!"
Which Psalm is for thanksgiving?
Psalm 118:19 "I will extol the Lord at all times; His praise will always be on my lips. I will glory in the Lord; let the afflicted hear and rejoice. Glorify the Lord with me; let us exalt his name together."
To select the point you want to add in your prayer, read these bible verses about thanksgiving and gratitude when in doubt.
It will not only help you choose your words but clear your vision for the rest of your life.
Keeping God above all the decisions you make will unintentionally help you make the right decision. In other words, when you Bow in front of Him, He raises you above everything you cant imagine.
Bible Verses About Thanksgiving And Gratitude to Fellow Christians
HEBREWS 13:15 "Through Jesus, therefore, let us continually offer to God a sacrifice of praise — the fruit of lips that openly profess His name."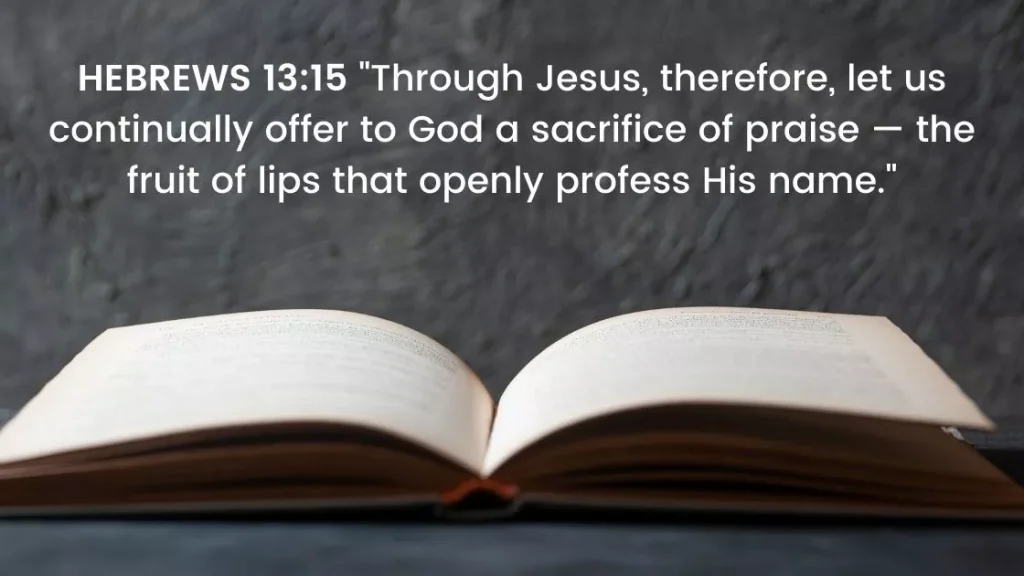 Together, let's pray and show our gratitude for all we had in the past and have today. As is true that nothing is worth living without God, and everything is worth dying for with God.
Lets all Fellow Christians pray together and vibrate the surrounding with the energy of love, togetherness and gratitude. I am sure these Bible Verses About Thanksgiving And Gratitude plasm will open your heart and make you feel extra blessed this holiday season.
HEBREWS 12:28 "Therefore, since we are receiving a kingdom that cannot be shaken, let us be thankful and so worship God acceptably with reverence and awe, for our "God is a consuming fire."
Bible Verses About Thanksgiving And Gratitude KJV
Colossians 4:2 "Continue in prayer, and watch in the same with thanksgiving;."
Keep praying and observe your prayers being answered from Time to Time. For this, always have a grateful heart and say "Thank You" before you receive it.
God has always provided us enough with the information, guidance and things that we require to live luxury. It's we humans who often forget Him until life shakes us.
God has always rescued us from many missteps that force us towards hell because He loves us more than anyone else. Every morning we witness is the result of His kindness and Mercy, don't forget to be grateful for everything.
Use these bible verses about thanksgiving and gratitude to remind yourself during this holiday season.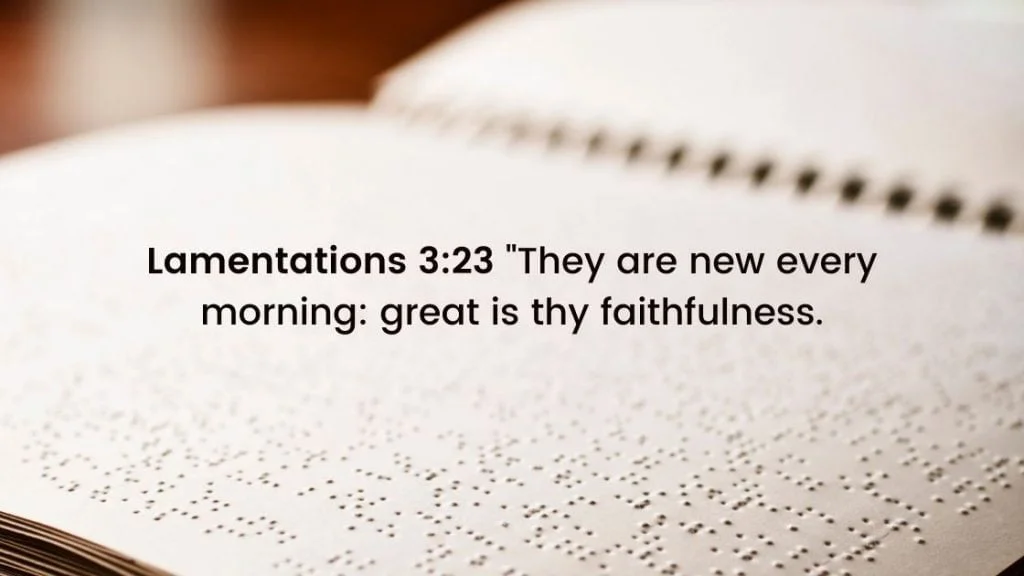 Lamentations 3:23 "They are new every morning: great is thy faithfulness."
FAQS
#1 Is gratitude the purpose of thanksgiving?
Gratitude is a way to develop the attitude that invites everything you demand from life, and it enhances happiness and opens many doors of possibilities.
Thanksgiving is a season that brings the world together and shows a thankful attitude, leading to world peace. Therefore, In my opinion, It's a season when you not only show your humbleness but participate in a higher global cause.
Final Words: Giving thanks to God for everything makes you eligible to receive more and more. The key to becoming more blessed and worth acquiring is to develop a grateful heart. 
I hope these bible verses about gratitude and thanksgiving Plasm will awaken your spirit and the gratefulness in your heart. 
If you found this article helpful and worth sharing, share it with your friends and family on your social media. 
Spread love, and don't forget to bookmark the page for more spiritual posts and guidance. 
Stay Healthy, Stay Blessed