Are you going through a hard time and looking for the easiest and effective Emotional Healing Techniques, this article will help you. Struggling with emotions not only steals your happiness but can make you vulnerable in many ways.
Do you know emotions, especially painful ones, are greasy and sticky? For some of the people It takes a lot of effort to remove them and move on happily towards a better future.
Unfortunately a huge portion of the world is still unaware that there are some easy and effective Emotional Healing Techniques that can help them to get free from emotional traps.
In this article I will share 7 easy, widely popular and effective Emotional Healing Techniques that you may choose to help yourself.
Top 7 Emotional Healing Techniques
1- Reiki Healing Technique
There is a reason behind Putting Reiki on Top of the Emotional Healing Techniques list. Reiki is a way to connect to universal energy and shift your life in the right direction, the direction which is good for you.
Sometimes, The pain is from childhood, sometimes from past life, which is totally challenging to catch. If you are someone who is looking for self healing and an effective one, Reiki is the most powerful way to heal every emotional baggage.
In order to learn Reiki, you may visit someone nearest and experienced teacher and practice to heal yourself. Reiki will not only cleanse your emotional pain but if you can practice it on a regular basis, it will groom your personality in every way.
Also, if you feel very lost and unable to practice by yourself, you may take reiki from healers and make yourself able to learn and practice by yourself.
Also Read: 12 Emotional Self Healing Books you Must Read Once in Life
2- Yoga Asanas
Yoga is one of the most popular, easy and effective ways to release physical, mental and emotional pain. It's one of the easiest and ancient ways our ancestors have used to balance their inner and outer state.
In my suggestion, visit some yoga centers and practice the asanas under guidance so that you can ease yourself in your first experience only. Yes, if you practice the right asana, you can experience the result instantly.
Here is a list of Asana I am sharing with you, you may practice it carefully and experience the change. Pigeon Pose. Asanas such as Bow Pose, Seated Forward Bend, Sitting Half Spinal Twist, Malasana and Shavasana can give amazing results.
Yes, in the end, you need to practice Savasana to release all the physical pain and mental stability. So, one of the most powerful Emotional Healing Techniques is practicing Yogasana for a few minutes daily.
3- Cardio Workouts to Release Emotional Pain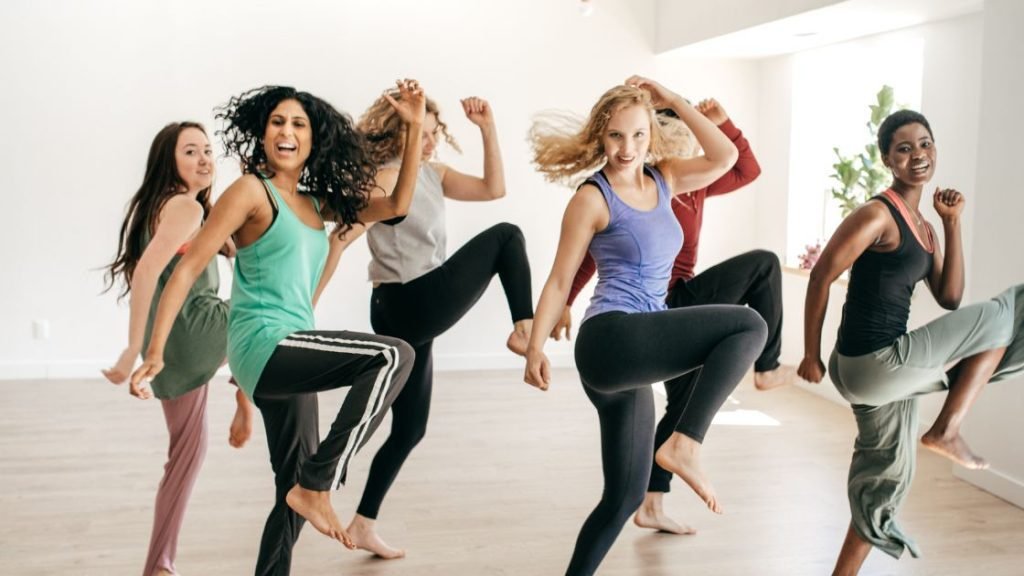 If you think you are carrying some emotional heaviness which needs to be eliminated, then Include some cardio workouts in your daily routine. Your heart is the organ that generates emotions and your body carries those emotions on its various parts.
The main cause behind all the physical pain is those unresolved emotional issues. A few minutes of any cardio exercise will help you remove all those harmful emotions and make you feel light and better.
Along with other workouts, one of the most effective exercises to release trapped emotions is cardio on a regular basis. Not to mention, higher energy workouts keep your digestion in a better position which also affects your emotional health.
Therefore, if you are looking for effective Emotional Healing Techniques, doing cardio for a few minutes is super helpful.
4- Guided Meditation For Subconscious Reprogramming
If you are looking for the answer to "how to heal deep emotional wounds" Guided meditation is one of the best answers. Effective meditation is not easy and getting results in a short time is challenging.
Guided meditation to reprogram your subconscious mind is another powerful Emotional Healing Techniques you may try. Guided meditation is the only way to make your meditation work for you in less time than other meditation.
There are many meditations available on YouTube, you may try to follow and practice. If you are experiencing physical symptoms of emotional release, guided meditation is helpful in eliminating those emotions from specific body parts and relaxing yourself easily.
5- Pranic Healing Technique
Pranic healing is another way to release stubborn emotional pain trapped around your heart, mind and body. While trying to heal your past painful memories of childhood trauma, Pranic healing sessions can do magic to you.
In my opinion, any spiritual healing technique is one of the best ways to release emotional pain as it helps you touch your core. Pranic healing removes all the pain from your cosmic and physical body.
Spiritual techniques are also the best and most effective Emotional Healing Techniques because it cleanses your spirit. Pranic heals your chakra and relaxes you from any pain and heals your soul.
Therefore, in my opinion Pranic healing is one of the best Emotional Healing Techniques you may try.
Also Read: 5 Most Powerful Crystals for Healing Emotional Trauma
6- Sound Healing Technique
Do you know the universe has a voice, scientifically proven is OM. There are many metals and shapes that generate amazing sounds that affect human chakras.
Emotions generally affect your chakras and block the energy flow in your body.
Blocked chakras are the reason behind all the emotional, mental and physical pain. In order to clear your chakras and activate proper energy flow in your body, sound healing is one of the most powerful and effective ways.
While looking for ways to release your emotional pain, I will suggest you consider sound healing once and have experience. My faith in sound healing clearly shows that another Emotional Healing Technique I recommend is sound healing.
7- Physiotherapy as Emotional Healing Techniques
Yes, it's not self healing or spiritual healing but if you are in severe pain and want instant release, Physiotherapy is the best way. In physiotherapy sessions, the doctor knows all the points where emotions are trapped.
They release the trapped emotions by tapping or pressing on those points that will make you feel relaxed and better instantly. I myself have experienced this technique and found it very effective.
The only drawback I felt is that you can't touch many points that have a huge effect on your mental or emotional state. Therefore you need to depend upon the therapist and visit them according to their schedule.
However, it does help you feel better in many ways and that's the reason I added this technique in the list of Emotional Healing Techniques.
Final Words: Emotional pain or blockages can destroy a person's entire life if not healed on time. Yes, it doesn't only affect your physical health but your mental and financial health as well.
Therefore it's crucial to learn any self healing or Emotional Healing Techniques and heal your wound before it damages you more. I hope this article helped you select one that is suitable to you.
If you found this article helpful and guiding, do share it with your contacts and on social media and help others learn a self healing way to make their life easy and happy.
Also, don't forget to bookmark this page for more helpful and guiding articles like "Emotional Healing Techniques" for instant access in the future.
Stay Healthy, Stay Blessed