Prayer is an act of faith which keeps manifesting, for me, every time I ask for anything specific. If you are looking for some Signs God is Answering Your Prayers, this article is for you. Yes, you do notice some signs of god working in your life.
Prayer is a way to reach out to God and say anything you want to say, ask anything you want to ask or just feel connected to Him. Whether you ask something to God or just pray to connect to Him, He always gives signs that your prayers are heard.
In this article I will share some tips for effective prayers and a total 16 signs of God working in your life. Before going to the various signs, let's say what does the bible say about God answering your prayers.
When God Answers Your Prayers Bible Verse
"Ask, and it will be given to you; seek, and you will find; knock, and it will be opened to you. For everyone who asks receives, and the one who seeks finds, and to the one who knocks it will be opened." – Matthew 7:7-8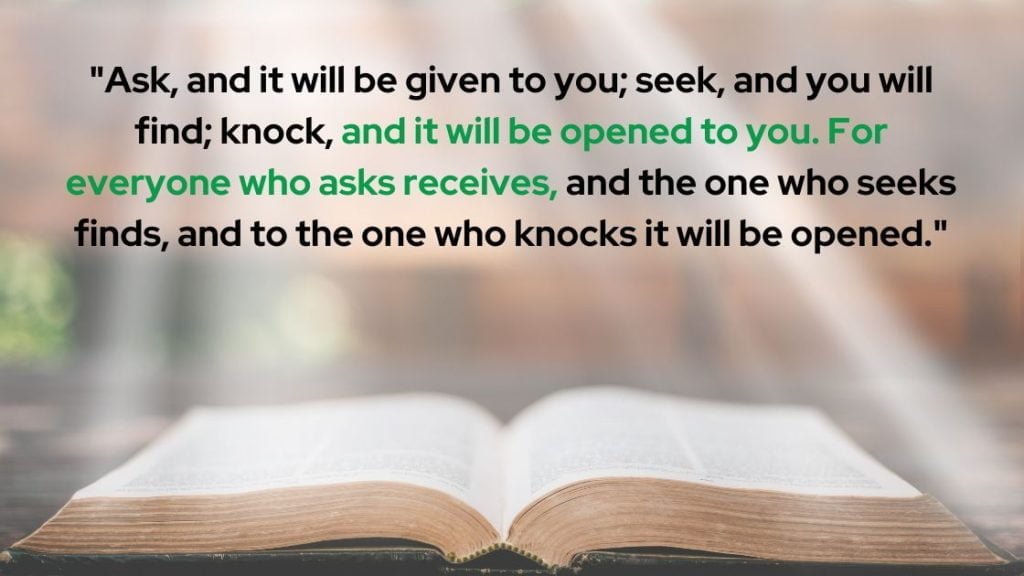 The above verse clearly says that whatever you ask you will receive. However you need to develop that strong connection to Him. Unlike we human beings, God listens to those sooner who keep Him closer to themselves.
"Therefore I tell you, whatever you ask in prayer, believe that you have received it, and it will be yours." – Mark 11:24
Prayer is not only for communication with God, but it's a way to design your life involving God into it. Not to mention, Life becomes live heaven on this planet for those who make God a part of their family.
Therefore, while praying for something, make your heart and mind believe that you already have received it. The timing is just a process which checks your faith towards God. Further, In this article I will share some tips to make your prayer more powerful.
"And this is the confidence that we have toward him, that if we ask anything according to his will he hears us. And if we know that he hears us in whatever we ask, we know that we have the requests that we have asked of him." – 1 John 5:14-15
Lets see what are some of the signs God shows you to make you believe that He is hearing all of your requests.
16 Signs God is Answering Your Prayers
1- When you pray for something and eventually you start feeling tense of peace and comfort in life, know that God is working for you.
2- If you are going through somethings and praying for peace or restore your happiness, An unexplainable sense of joy or relief after prayers is the result of your prayers.
3- One of the most visible signs after your prayer is a change in circumstances or conditions that matches your prayer request.
4- If you have been praying for guidance, A sense of clarity or strength to decide for something is sing God is answering your prayers.
5- If you have been looking for a solution to your challenges and got an unexpected solution to your problems, know that God is saying "Yes" to your prayers.
6- If you have been struggling to choose a path and suddenly you are sure about a specific path, even if it's new to you, it's one of the Signs God is Answering Your Prayers.
7- During your struggling time when you feel weak, A newfound sense of courage is a sign God is saying "Yes" to your prayers.
8- Even if you don't ask for anything but pray regularly, when your heart is generating an immense amount of Gratitude, God is closer to you and answering your prayers.
Also Read about 7 Ways to Hear God's Voice
Signs God is Answering Your Prayers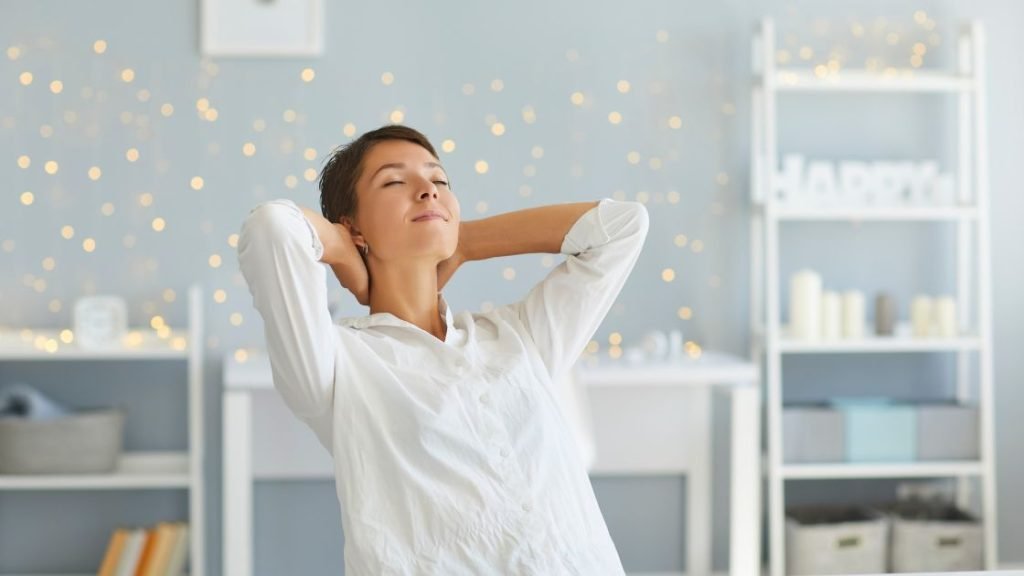 9- Sometimes, being critical or thinking negatively about everything is super uncomfortable. If you suddenly feel a change in your attitude positively, it's one of the Signs God is Answering Your Prayers.
10- If you are looking for something to move forward or enhance your life, An opportunity that aligns with your requirements, is a sign God is saying "Yes" to your prayers.
11- If you have been praying for a universal purpose and suddenly you develop A sense of unity with others is a sign God is answering your prayers.
12- An unexpected act or feeling of kindness or doing things without any expectation is one of the Signs God is Answering Your Prayers.
13- If you constantly get A feeling of being protected or someone is watching over you, know that God is connected to you and answering your prayers.
14- If you have been praying for better health or to unburden yourself, A sense of sudden relief from physical or emotional pain is a sign of your prayer being answered.
15- Seeing A sign or symbol repeatedly that reminds of your prayers or God is a sign your prayer has been heard and answered.
16- Having a greater faith or trust in a higher power that makes you feel safe, abundant and protected, it's one of the Signs God is Answering Your Prayers.
You must know that any of the above signs can be yours or some of them or all of them might or might not be present in every situation. You may encounter something not mentioned in this list and feel that Your prayer has been answered.
Once you know God is saying yes to your prayers, some of the people come up with the question "what next?" Well, you must follow some other steps which will assure you stay connected to God for the rest of your life.
Things to Do When God Answers Your Prayers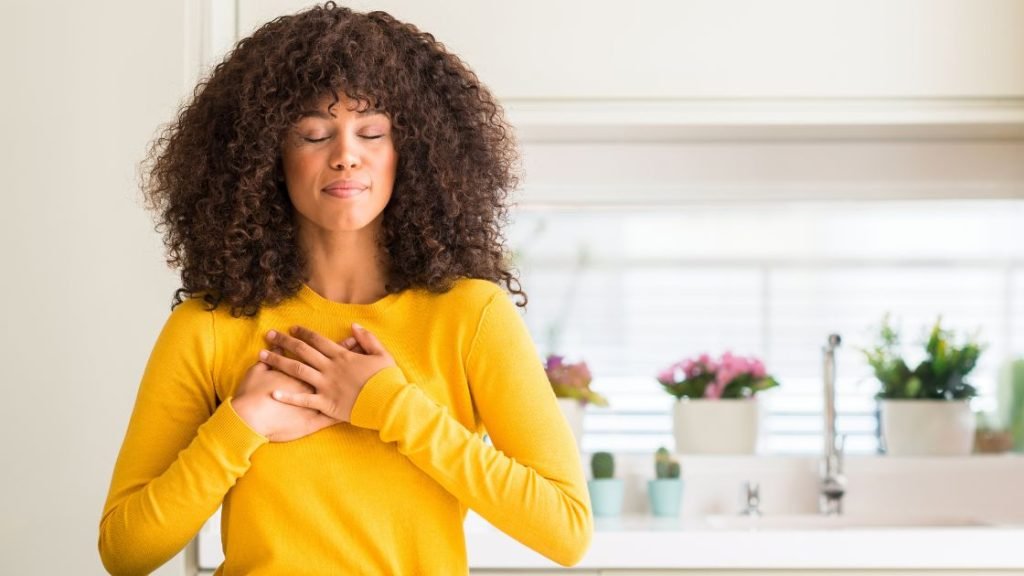 1- First and foremost, When You get your prayers answered, make sure to spend some time with God, in silence. Pour your heart out with gratitude, it must come from your core. Even if you just see some Signs God is Answering Your Prayers, keep expressing your gratitude.
2- Praise the Lord because He is working and your life and answering your prayers. Sharing about your experience will enhance others' faith in Him and promote positivity. Let others spend time with God, develop their relationship and allow Him to work for them as well.
3- Once your prayer is answered, make sure to do some charity as you know the universal rule, "In giving We receive." Whatever your capacity is, a small amount of your time, charity, or helping someone in need will invite more prosperity into your life.
4- The more you go closer to God, receive His blessing, stay grounded. Being Humble and grounded will give you strength to handle God's blessing in the best way. The humbleness will help you ground and be worthy of receiving more.
5- If you get your prayer answered or see some Signs God is Answering Your Prayers, keep praying more. The feeling of gratitude and intention of praying more will take you close to God and enhance your faith in Him, which is long lasting.
Practicing some of the activities and having a heart of thankfulness will make you more pure and dear to God. Not to mention, God answers those who are His Beloved child. Here are some of the tips that will help you get God to answer your prayers Immediately.
Way to Get God to Answer Your Prayers Immediately
1- Declutter your mind and heart before praying so that you can be wholeheartedly with God. Your heart generates powerful and pure energy that God loves, so pray with sincere emotions. Have complete faith that your answer is reaching to God and he is already working on your prayers.
2- If you are praying for a purpose, be sure to be as much as specific you can be. Having a clear vision and thought of the outcome you are praying for, will help you focus. While praying, make sure to be completely silent and connected to God.
3- You believe in prayers means you know His rule and the way He works. Make sure your prayers or purpose of prayers align with His will. When you already follow His words, you surely will get Signs God is Answering Your Prayers or make Him answer you immediately.
4- In order to ask God to answer your prayer ASAP, make sure to pray on a regular basis. It will be super effective if you can decide a specific time and stick to it everyday. It makes your mind clear, focused and powerful.
5- Start Living as your prayer has already been answered. In other words, express your gratitude for guiding you, giving you authority to connect and ask for anything. Let Him know that you are thankful for being His chosen and blessed child.
Also Read about What is Spiritual Sickness Types, Symptoms and Cure
FAQS
1- Does God Answer Prayers About Relationships?
Yes, Of course, God God can answer prayers about relationships. However, the first ingredient is that you believe that seeking guidance or prayers has power and it can do miracles to the person who is praying.
When it comes to asking for romantic relationships, know that if your prayer is not being answered it means God has a better plan for you. For any other relationships, It's important to pray with an open heart and mind.
2- How does God hear you when you pray?
Trust me, God here you in most mysterious ways because He is always watching over you, but you only connect to Him when you need Him. If you will understand His way of protecting His children, you will be amazed and fall in Love with Him.
When you talk, He listens to you. All you need to realize is that you consciously need to sit, focus and talk to Him.
3- Why is God silent when we pray?
I am sure you know that communication happens in one way which is when the other one is talking, you listen and when you are talking they listen. It's the same with God as well, because He is the most loving and Obedient one.
Therefore, When you talk he listens and when you keep silent and call upon Him asking something, He answers.
Final Words: God, unlike we human beings, love the emotional connections. Keep your prayer continued and develop the emotional connection with God. Let God take care of the rest, you just chill and move on with your life's responsibility.
I wish you experience some on feet above Signs God is Answering Your Prayers so that you can develop your faith more. If you found this article helpful, do like, comment and share with someone who can find it helpful.
Also, don't forget to bookmark this page for more informative and healthy articles like "Signs God is Answering Your Prayers" for instant access in the future.
Stay Healthy, Stay Blessed